FCMB MD's Wife Vows To Stay With Loving Hubby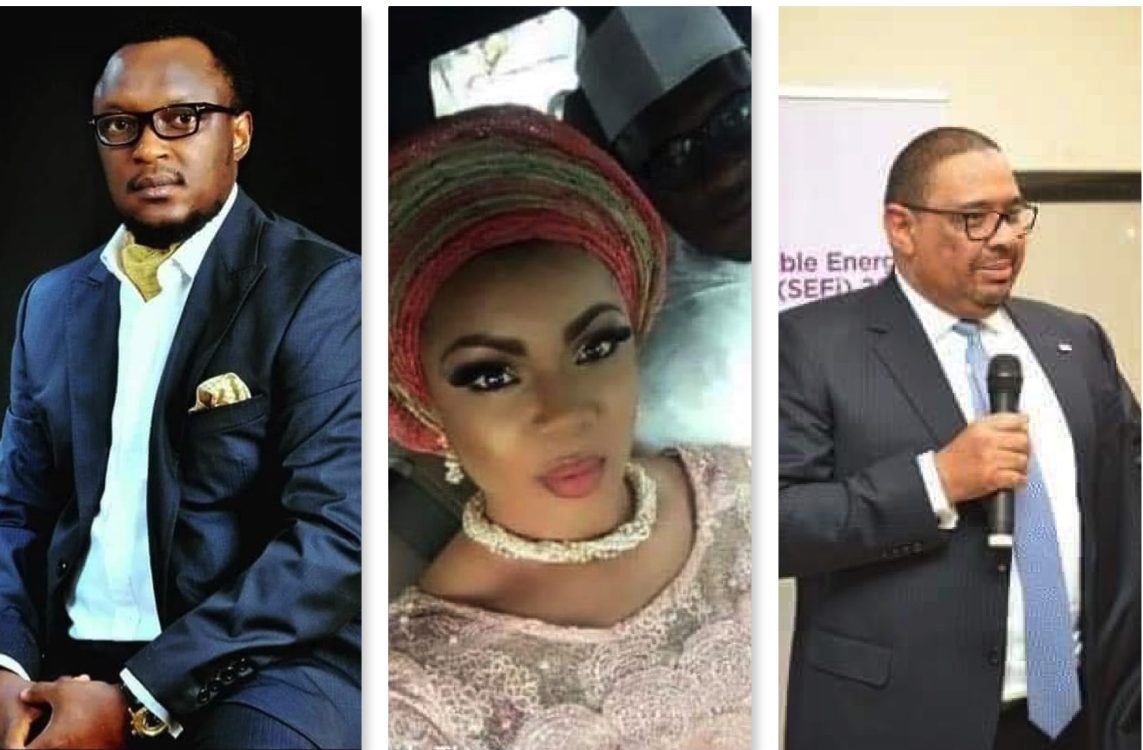 Mrs. Hauwa Nuru, wife of the embattled Managing Director of First City Monument Bank (FCMB,) Adam Nuru has dismissed allegations of bickering in her home on account of the sex and paternity scandal around her husband. The FCMB MD's wife has indeed vowed to stand with her loving and beloved husband.
Dismissing claims that she had left her matrimonial home and was set for divorce, the lady in a statement denied the narrative saying that there was no need for such and that there was no discord in her home.
She was, however, reticent on the allegation that her husband fathered two children through a former subordinate of his at FCMB, Ms. Moyo Thomas.
The allegation was said to have led to the health collapse of Tunde Thomas, husband of Moyo after she relocated to the United States.
Mr. Tunde Thomas died last December on account of the issue and friends came up with a petition against Mr. Nuru that has been sent to the CBN.
The CBN is yet to speak on the petition. However, it emerged that FCMB is now investigating the allegations.
Saharareporters had reported that based on the development that the FCMB MD's wife, Mrs. Hauwa Nuru had decided to leave her husband over the issue.
She has, however, denied the claim saying that it was part of a plot to demonise her beloved and loving husband.
In a statement obtained by GWG, the FCMB MD's wife said:
"I want to clarify for the avoidance of doubt that I am still very much with my husband. This fake news was published by an online newspaper in a calculated attempt to further demonise my beloved husband and a loving father," she said.
"Let me reiterate that at no time did I contemplate leaving my matrimonial home or filing for divorce as no grounds exist for such," she said urging media practitioners to abide by the ethics of the profession.