Reply To Azu Ishiekwene On Trump, Africa, America
By Jesutega Onokpasa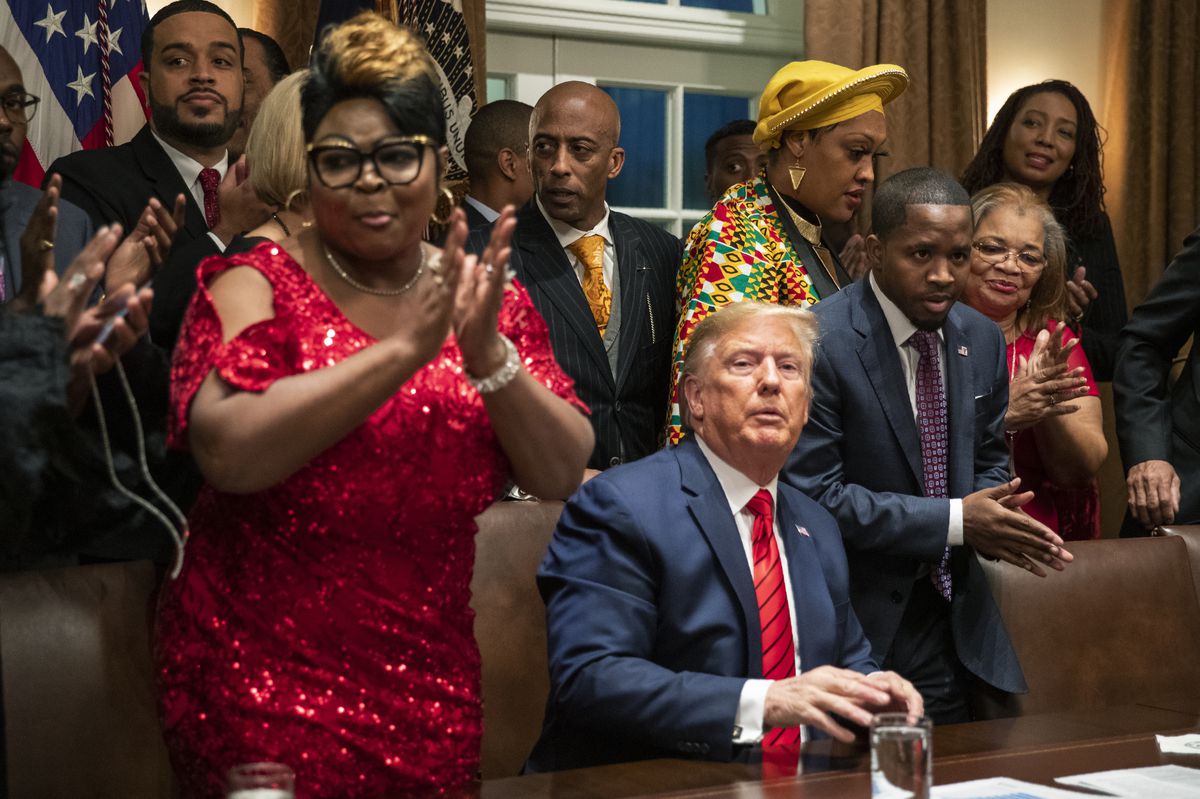 Jesutega Onokpasa replies Azu Ishiekwene on his piece, How Will Africa Remember Donald Trum? Here Is How"
Re: How Will Africa Remember Donald Trump? Here Is How
Similar to his other servings on the Trump presidency, Azu Ishiekwene's piece, "How will Africa remember Donald Trump? Here is how", is rather untypically bland if not surprisingly  pedestrian for such an astute writer.
Given that Ishiekwene is easily one of my favourite columnists, I found myself confronted with yet another bewildering and most disappointing offering, and on the same subject, from his stable.
Ishiekwene writes, seemingly from the position of that section of Africans who, in the manner proper only to freeloaders, appear to claim an entitlement to help and assistance from Europe and America when others in Asia have left us behind and are stoutly competing with the West thus increasingly commanding the white man's respect.
Donald Trump's constituency and responsibility is America and his astonishing popularity amongst black Africans, which Ishiekwene would rather pretend does not exist, is directly a function of the fact that Africa, by and large, lacks leaders with much regard for their constituents.
As a member of the reading public, I expect due diligence, painstaking research and factchecking on the part of journalists, especially those of Ishiekwene's standing.
Asserting that George Floyd met his most abominably dealt demise thanks to signalling from Mr. Trump is as baseless, shabby and unprofessional as a journalist can manage. As part and parcel of the core fabric of racism in America, there has always been police brutality against black people since Africans were first brought there as slaves and even after accounting for his two terms in office, just as many, if not more blacks were victims of police brutality under Obama than under Trump.
Response To Azu Ishiekwene : How Will Africa Remember Donald Trump? Here Is How:
Be careful what you wish for. Not even factoring in a US Supreme Court that is now overwhelmingly conservative and likely to be free speech compliant, Mr. Trump, with his resources, clout and legions of adoring fans, will find a way around big tech and the ultra-liberal US media and get his disruptive messaging across.
Intoxicated by their zero sum appreciation of their win, I project that defeating Trump will not merely prove to be a victory of miserably pyrrhic dimensions, it will turn out to be a case of the Democrats having shot themselves in the foot.
Unfettered from the inevitable constraints of the presidency and outside the guardrails imposed by the centuries seasoned safeguards of state institutions, Mr. Trump and his supporters are set to make the next four years even more torturous for Biden and Harris than they did for President Obama. America had better brace itself.
Unfortunately for the ulta-liberals of the Western World, now unmasked as the fascists of the modern age, who would rather arrogantly force their peculiar preferences down our throats with pontifical assurance, Trump and the Trumpites are not going anywhere.
As ever, more blacks are weaned off the poisonous and debilitating milk of the Democrats and emerge into the political maturity of interest rather than labels. America looks set to remain an arena of political surprises, going forward. If anyone thinks the Democrats have won for keeps, he is a fool.
The Democratic Party of America, historically one of the most shameful political platforms the world has ever seen, knows well how to use and dump black people.
It was the party that fought for the perpetuation of slavery and now occupies yet another hideous competency in which it gets black people to vote for gay marriage, abortion, transgender rights and sundry other perplexing preoccupations of liberal white people that are of absolutely no interest to African Americans whose reality remains abridged by bread and butter challenges at the very bottom of American society in spite of their decades of loyalty to the Democrats.
If your politics does not bring home the bacon, it is servile to continue to play it. In the hyper-marchavelian reality of the complexities of American politics, save for Abraham Lincoln, John F Kennedy and Lyndon B Johnson, Donald Trump has been a far better president for the black people of America, than any other president in American history including Barack Obama!
Response To Azu Ishiekwene : How Will Africa Remember Donald Trump? Here Is How:
Thanks, generally to the House Negro approach of African American leaders to politics and more specifically to the political illiteracy of groups like Black Votes Matter, in Joe Biden and Kamala Harris, America has gotten a president and vice president responsible for jailing more blacks than any other presidential duo in US history.
In the supposedly racist Donald Trump, it had the president who released more blacks from jail than even Barack Obama!
What's more, President Trump, within a term of four years, lifted more blacks from poverty and joblessness, bringing in more of our beautiful people from the margins, than any other president in American history!
Black people grinding axes with Mr. Trump over his differences with Barack Obama are politically naive and a disposition with no prospects for returning profit to the black man in America.
May God bless Barack for through him one of us finally got into the White House but apart from getting health insurance to many more Americans, by almost every other measure, he was a colossal failure especially for the lot of black people.
He may remain a hero in America but over here in Africa, Donald Trump is probably more popular! For me, it is quite instructive that the black man that has benefitted black people the most in America since our undisputed hero Martin Luther King Jr was taken from us, is the Republican, Senator Tim Scott of South Carolina!
Ishiekwene's anti-Trump pieces are easily the most poorly thought out and rhetorically watery of his commendatory interventions. I believe he could do much better in the future if he relied more on what is undoubtedly a very good head and less on his apparently rather overly sentimental heart.
May the force be with Black Lives Matter but what will save the African American are neither its slogans nor the angry but quite empty vituperations of Al Shapton and his ilk. What will save the black man in America is the political sagacity of the men of profession and precision like Tim Scott and not the servile partisanship of the James Clyburns of the Congressional Black Caucus who have not returned any improvement to the lot of black people despite their very long and even more personally rewarding stints in power.
Jesutega Onokpasa,
ekwetafia@gmail.com,
+2347037212475.
This piece was sent in response To Azu Ishiekwene : How Will Africa Remember Donald Trump? Here Is How: