Another Priest Killed As Nigeria Listed Among Dangerous Countries For Christians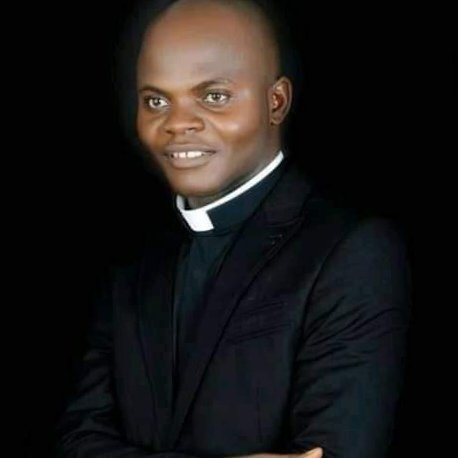 Gunmen killed another Catholic priest, Father John Gbakaan in Lapai, Niger State at the weekend, the second priest to have been so killed in as many months.
The report of the killing came as Christianity Today, reported that Nigeria has for the first time entered the top ranks of the ten most dangerous countries to practice the Christian faith.
According to reports, Fr. Gbakaan travelled with his brother and another priest to Makurdi last Thursday to see his mother and was on his way back to Niger State when they ran into the bandits along Lambata-Lapai Road.
The gunmen were said to have battered him and tied him to a tree in the bush where he was left to die while they took his brother away.
A ransom of N5 million is said to have been placed by the bandits for his release.
A fellow priest, Rev. Fr. Ugochukwu Ugwoke confirmed the death on his twitter page.
He said:
The development came as Christianity Today reported that Nigeria for the first time entered the league of first ten nations where it is most dangerous to be a Christian.
The killing of the priest follows the reign of banditry that sometimes does not differentiate between religions. However, Christians have often said that they are more targeted by the bandits.
According to the report:
This year the top 10 worst persecutors are relatively unchanged. After North Korea is Afghanistan, followed by Somalia, Libya, Pakistan, Eritrea, Yemen, Iran, Nigeria, and India.
Nigeria entered the top 10 for the first time, after maxing out Open Doors's metric for violence. The nation, with Africa's largest Christian population, ranks No. 9 overall but is second behind only Pakistan in terms of violence, and ranks No. 1 in the number of Christians killed for reasons related to their faith.
Sudan left the top 10 for the first time in six years, after abolishing the death penalty for apostasy and guaranteeing—on paper at least—freedom of religion in its new constitution after three decades of Islamic law. Yet it remains No. 13 on the list, as Open Doors researchers noted Christians from Muslim backgrounds still face attacks, ostracization, and discrimination from their families and communities, while Christian women face sexual violence.
Every day, 12 churches or Christian buildings are attacked.
And every day, 12 Christians are unjustly arrested or imprisoned, and another 5 are abducted.
So reports the 2021 World Watch List (WWL), the latest annual accounting from Open Doors of the top 50 countries where Christians are the most persecuted for following Jesus.
"You might think the [list] is all about oppression. … But the [list] is really all about resilience," stated David Curry, president and CEO of Open Doors USA, introducing the report released today.
"The numbers of God's people who are suffering should mean the Church is dying—that Christians are keeping quiet, losing their faith, and turning away from one another," he stated. "But that's not what's happening. Instead, in living color, we see the words of God recorded in the prophet Isaiah: 'I will make a way in the wilderness and rivers in the desert'" (Isa. 43:19, ESV).
The listed nations contain 309 million Christians living in places with very high or extreme levels of persecution, up from 260 million in last year's list.
Another 31 million could be added from the 24 nations that fall just outside the top 50—such as Cuba, Sri Lanka, and the United Arab Emirates (UAE)—for a ratio of 1 in 8 Christians worldwide facing persecution. This includes 1 in 6 believers in Africa and 2 out of 5 in Asia.
Last year, 45 nations scored high enough to register "very high" persecution levels on Open Doors's 84-question matrix. This year, for the first time in 29 years of tracking, all 50 qualified—as did 4 more nations that fell just outside the cutoff.
Open Doors identified three main trends driving last year's increase:
• "COVID-19 acted as a catalyst for religious persecution through relief discrimination, forced conversion, and as justification for increasing surveillance and censorship."
• "Extremist attacks opportunistically spread further throughout Sub-Saharan Africa, from Nigeria and Cameroon to Burkina Faso, Mali, and beyond."
• "Chinese censorship systems continue to propagate and spread to emerging surveillance states."
Open Doors has monitored Christian persecution worldwide since 1992. North Korea has ranked No. 1 for 20 years, since 2002 when the watch list began.
The 2021 version tracks the time period from November 1, 2019 to October 31, 2020, and is compiled from grassroots reports by Open Doors workers in more than 60 countries.
"We are not just talking to religious leaders," said Curry, at the livestream launch of this year's list. "We're hearing firsthand from those experiencing persecution, and we only report what we can document."
The purpose of the annual WWL rankings—which have chronicled how North Korea now has competition as persecution gets worse and worse—is to guide prayers and to aim for more effective anger while showing persecuted believers that they are not forgotten.