2023: Royal Rebuke For Tinubu's Yoruba Critics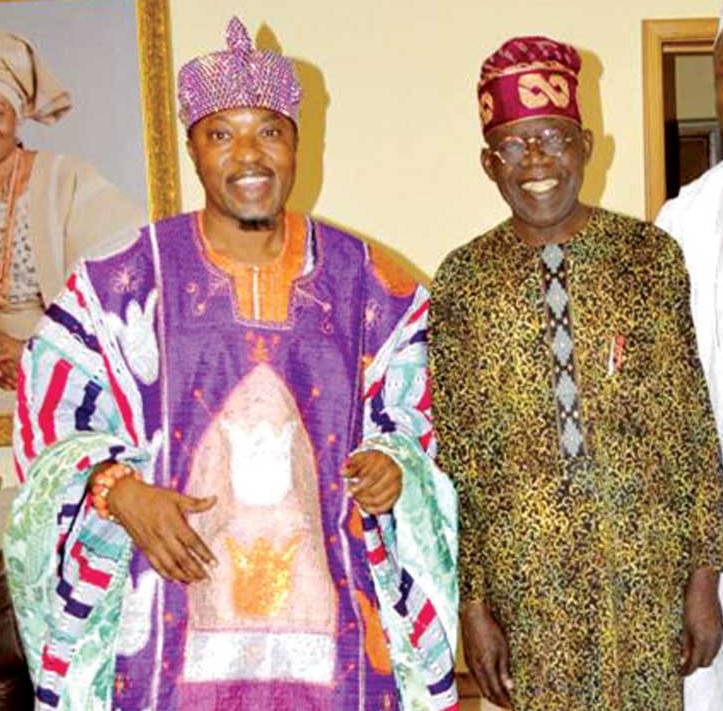 Yoruba opponents of the 2023 presidential ambition of Asiwaju Bola Tinubu got a royal rebuke on Tuesday from the Oluwo of Iwo, Oba Abdulrasheed Akanbi who chided them for attempting to bring down the Southwest's most formidable prospect for the presidency. The royal rebuke for Tinubu's Yoruba critics came when the Southwest Agenda, SWAGA was launched in Osogbo, the Osun State capital.
SWAGA is a mobilization group that is focused on projecting Tinubu for the presidential election. The group is focused on forming accord in the Southwest among the Yoruba for Tinubu's bid.
The Oluwo who hailed Tinubu as the Southwest's most best prospect for the 2023 presidential contest cautioned the Yoruba not to smear him just as Chief Obafemi Awolowo was held back from becoming Nigeria's leader by internal squabbles among the Yoruba.
While noting Tinubu as a visionary leader who helped to change the narrative in Lagos when he was governor, Oba Akanbi also served a hot royal rebuke for Tinubu's Yoruba critics.
He said:
"No one is as qualified as Sen Bola Ahmed Tinubu who remained a visionary leader and a great achiever. Only a misled son of Yoruba would not support this course.
"Who else has that capacity to run for 2023 poll in Southwest. we should all push him to be greater than Awolowo so that his legacy could go on.
Royal Rebuke For Tinubu's Yourba Critics
"But during my time, both as a youth and king, we are going to correct the mistake of the past, we are not going to be ungrateful, you can not see a Hausa man castigating their leaders who are billionaires.
"We need to remove the curse in Yoruba land of castigating and being ungrateful to our leaders who are our heroes. When he was the governor of Lagos State for two terms, he came up with ideas that have brought great development to the state till date. He created wealth in Lagos State," he said.