Ebonyi, Kogi Speakers Plan Umahi, Bello 2023 Ticket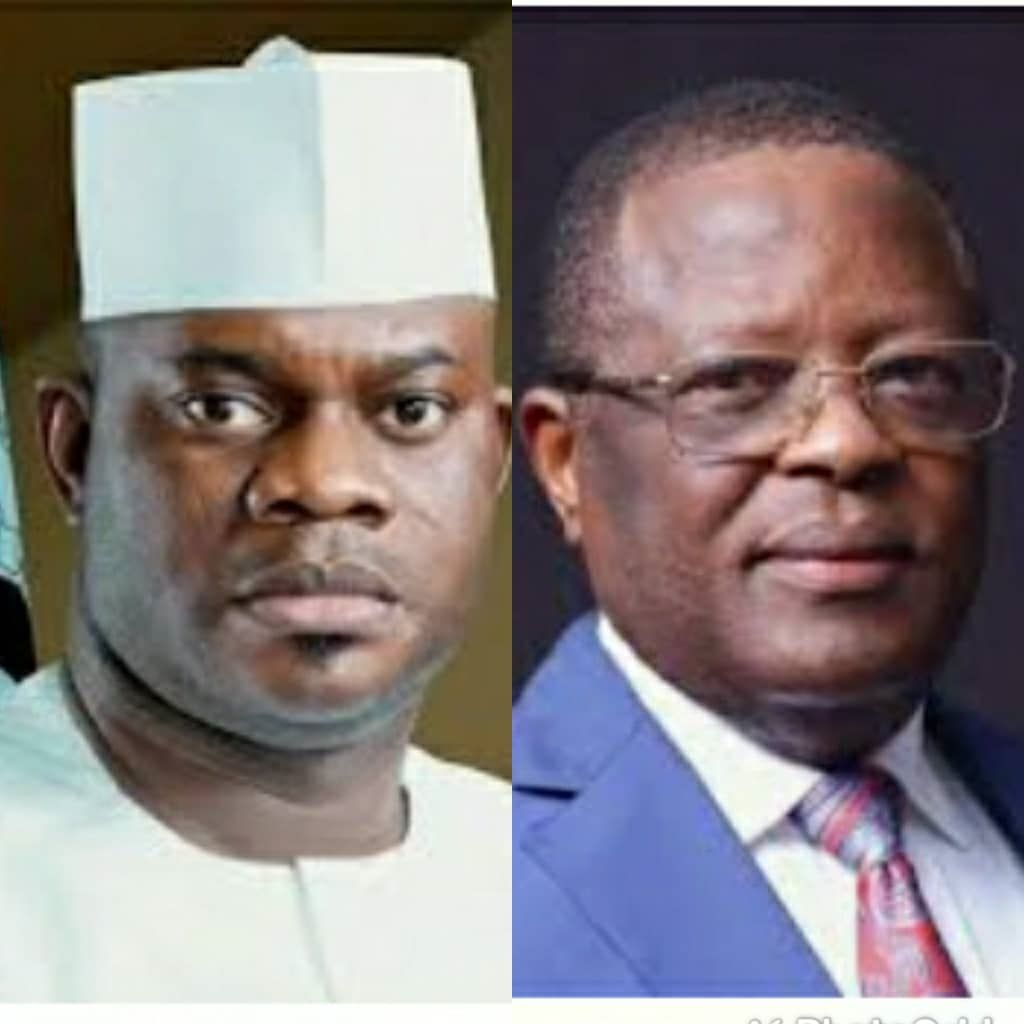 The Speakers of the Kogi and Ebonyi State Houses of Assembly, have endorsed their respective governors for the post of president and vice-president in the 2023 presidential election. The Umahi, Bello 2023 ticket was the subject of their discussion on Monday.
The two speakers made the proposal when Speaker Mathew Kolawole of the Kogi State House of Assembly led a delegation of his colleagues to the Ebonyi Speaker to canvass for the presidential bid of Governor Yahaya Bello in 2023.
Kolawole who was escorted by seven members of the Kogi State House of Assembly said that the Northwest geopolitical zone alongside the Southeast were the most marginalized in the country and hence the need for synergy.
While applauding the recent defection of Governor Dave Umahi to the APC, he said:
"Your people will benefit more. We in Kogi House have a robust relationship with the executive arm. For best functionality you need cordiality with other arms. Our governor is the youngest and doing well, including in the area of security. We have borders with nine states.
Ebonyi, Kogi Speakers Plan Umahi, Bello 2023 Ticket
"We have passed a vote of confidence on him. We went further to look at the geopolitical zone in the country. We passed the resolution that our governor should be the first to contest the presidency in 2023.
He thus asserted that a match of Bello as President and Umahi as Vice President would be beneficial in building on the successes of the Muhammadu Buhari administration.
Responding to their plea, the Speaker of the Ebonyi State House of Assembly, Francis Nwifuru also appealed for a mutually beneficially arrangement that would see Umahi at the top of the ticket if the presidency is zoned to the Southeast.
He said: "I appeal that if the party zones the presidential position to the South-East zone, the Governor of Ebonyi State, David Umahi should be supported to rule the country, while Governor Bello can still be supported to be his Vice President."