FG: Ignore Hawkers Of COVID-19 Vaccine In Nigeria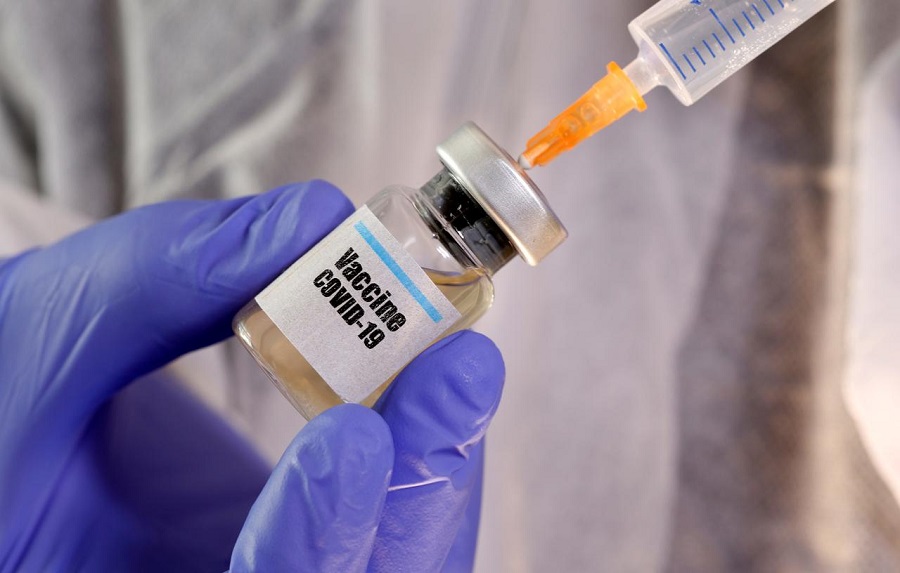 The Federal Government has asked the citizenry to ignore hawkers of COVID-19 vaccine in Nigeria describing such as criminals.
The Minister of Health, Dr Osagie Ehanire, made the disclosure at the Presidential Task Force (PTF) COVID-19 briefing on Monday in Abuja.
"I advise all citizens to disregard these claims, as they are criminal. There are procedures for vaccine acquisition and use, which include appropriate regulations and certification by National Agency for Food and Drug and Administration and Control (NAFDAC).
"I advise against fake vaccines, as there is no one approved for use in the country. The National Primary Health Care Development Agency (NPHCDA) is the only authorised vaccine administrator in Nigeria," he said.
Noting the approach of the administration towards the pandemic, he saiddt "The federal ministry of health has outlined three approaches to confront the pandemic. These are: infection mitigation, therapeutics and vaccines," he said.
Besides asking that hawkers of COVID-19 vaccine in Nigeria should be ignored, Ehanire reiterated that reducing infection rate for COVID-19 remained the easiest and cheapest objective of the government.
According to him, government's main effort is to ensure social mobilisation for testing, strengthening surveillance activities for early detection, active contact tracing, isolation and treatment.
He, however, added that implementation of critical non-pharmaceutical measures required the cooperation of the public.
"This includes much more adherence to wearing masks, social distancing, use of sanitiser, etc. than we are seeing today. Of special concern are the so-called "super spreader activities" that involve congregational settings, which must be reduced, restricted or prohibited in the interest of the common good.
"With regards to therapeutics, we must strive to reduce mortality from this disease by ensuring adequate stock of supplies and strengthening our case management capacity.
"In this regard, the ministry of health is working to expand oxygen availability across the country to address shortages, which have been a challenge globally, and also to review the value of various pharmaceuticals and protocols proposed for COVID-19 treatment.
"Clinicians are also urged to work out guidelines for participating in clinical studies," the minister said. (NAN)