Pope Appoints Kukah Into Human Rights Council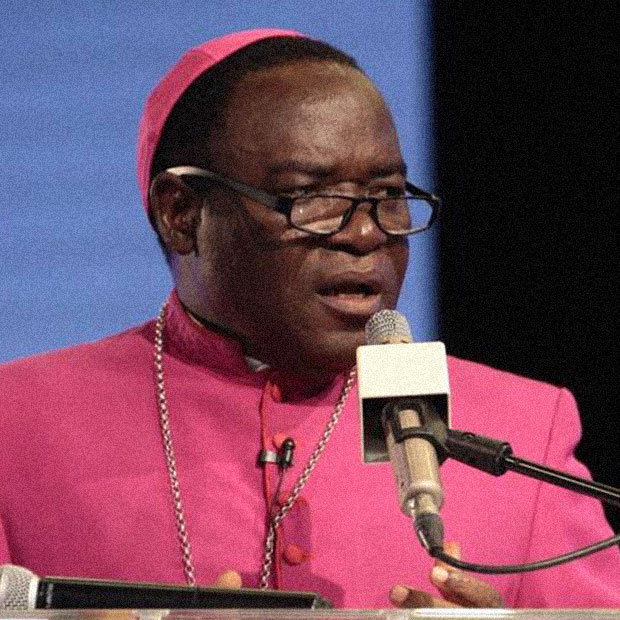 Pope Francis has appointed the Bishop of Sokoto Diocese, Most Revd. Matthew Kukah, into the Pontifical Council for human rights, justice and development. The pope's appointment of Kukah into the Human Rights Council emerged on Tuesday.
The appointment remarkably is coming just as the dust raised by Bishop Kukah's criticisms of the policies of the Federal Government is about settling down.
The appointment was signed on behalf of the Pope by His Eminence, Peter Cardinal Turkson, the Prefect of the Council.
The Director, Social Communications of Sokoto diocese, Fr. Chris Omotoshoa disclosed the developments is in a statement on Tuesday.
Noting that Kukah's appointment is a positive development, he stated that it would bring about a lot of developments and goodwill to the people of God, especially to the Nigerian Catholics.
The statement read partly, "By this appointment, Bishop Kukah will join other members of the dicastery (Council) drawn from different regions of the world to advise and promote the holy Father's concerns on issues of justice and peace, human rights, torture, human trafficking, care of creation and other issues related to the promotion of human dignity and development.
"The appointment, which is renewable is for an initial period of five years. The Council will be formally inaugurated on a later date."
Kukah's appointment into the Human Rights Council of the Vatican has come at a particularly pivotal time in his Christian ministry.
Bishop Kukah had lately been in the news following his Christmas Day homily in which he flayed the Muhammadu Buhari administration for perpetrating a combination of incompetence and nepotism that was unheralded in the history of the country.
Bishop Kukah particularly touched nerves when he said that had a non-Northern Muslim perpetuated a fraction of the bias as done by President Buhari that he would have long ago been removed by a coup.
The statement drew serious reprimand from the Minister of Information, Alhaji Lai Mohammed who accused Kukah of trying to instigate a coup. The statement was also criticized by some sections of the Muslim Community but generally applauded by other sectors of the polity.