Landmarks Of Second Catholic President Of US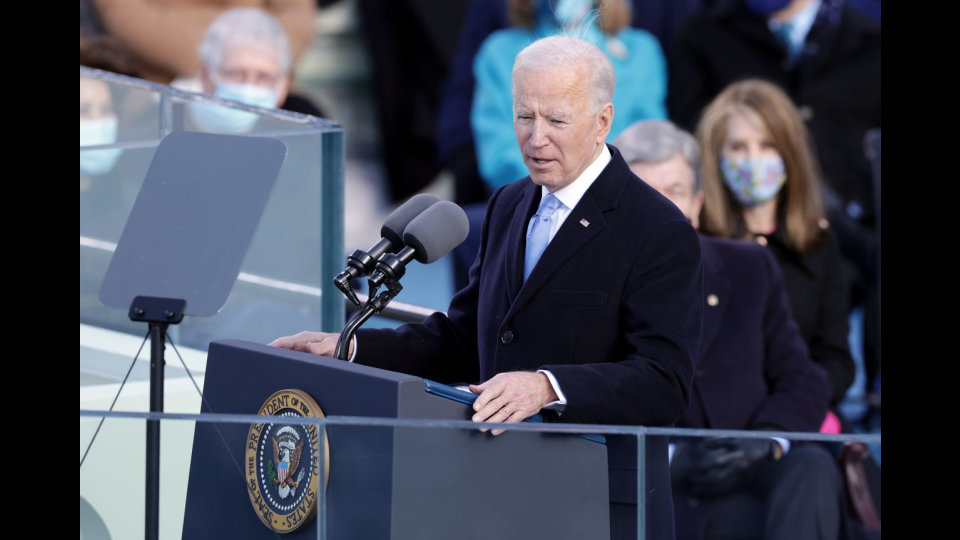 Joe Biden was sworn in Wednesday as the 46th president of the United States, in a ceremony administered by Chief Justice John Roberts. He became the second Roman Catholic president of the United States.
The first catholic to be inaugurated as president was President John F. Kennedy.
Moments earlier, Kamala Harris was sworn in as vice president of the United States, becoming the first woman of colour to hold the office.
The ceremony on the West Front of the Capitol is taking place without Donald Trump, the outgoing president, who is in Florida.
Biden was sworn in at an unusual inauguration closed to public due to the still raging coronavirus pandemic.
Biden followed up by delivering his inaugural address. His predecessor, Donald Trump was absent and it became the first time since 1869 that the outgoing president would be absent at the inauguration of his successor.
In another first, President Trump flew with the presidential aircraft, Air Force One to his home in Palm Beach, Florida four hours before his successor took office.
It was the first time in US history that the Air Force call signal Air Force One was in action on an inauguration day, being that Trump was still president at the time of the flight from Washington DC to Palm Beach, Florida. However, the aircraft would have returned without the Air Force One signal being that the new president had taken office.
Besides the major landmark of the second catholic president of the US, the inauguration also marked the first time that a woman stepped into the office of vice-president.
Kamala Harris, the former senator from California became the first woman to take the oath of office of vice-president.
Meanwhile, British Prime Minister Boris Johnson has congratulated Biden and Vice President Kamala Harris on being sworn in to their new roles.
"Congratulations to @JoeBiden on being sworn in as President of the United States and to @KamalaHarris on her historic inauguration," he tweeted.
"America's leadership is vital on the issues that matter to us all, from climate change to COVID, and I look forward to working with President Biden." (dpa/NAN)