Trump Leaves White House With Nuclear Codes!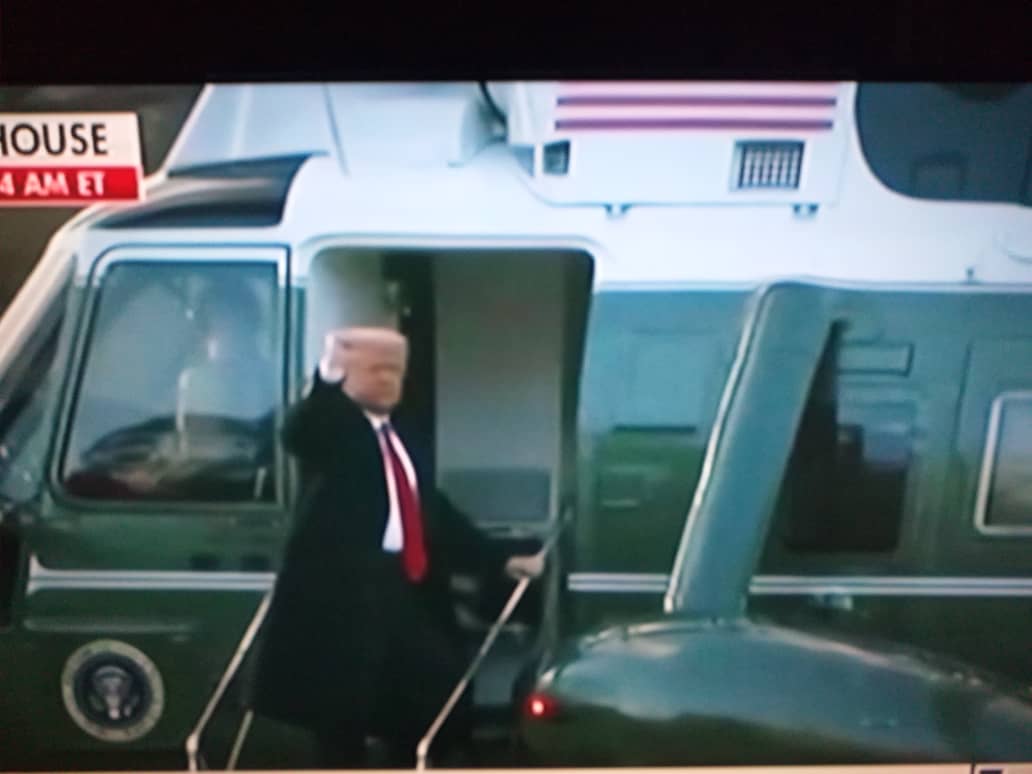 By Emmanuel Aziken
President Donald Trump left the White House at exactly 08.18 a.m. EST, (2.18 p.m. Lagos Time) saying it was a lovely home for the American people.
He was enroute to Andrews Air Force base where he is expected to board Air Force One for his Florida home.
GWG reports that it is the first time in history that Air Force One (call signal) would be on duty on Inauguration Day. It is also the first time that the outgoing president would not witness the inauguration of his successor since 1869.
GWG also reports that Trump went away with the nuclear codes, which is the code with which the United States president can launch a nuclear mission.
GWG reports that the incoming president, Mr. Joe Biden will not have access to the code until he is inaugurated as president at 12.00 noon. By the time he is inaugurated Trump would still be on his flight to his Mar a lago home in Florida.
The military high command is expected to deactivate the code with Trump and give Biden a new set of codes.
Send Us A Press Statement Advertise With Us Contact Us