How Nnamdi Kanu Ignored Obiozor On Biafra
By Chuks Ekpeneru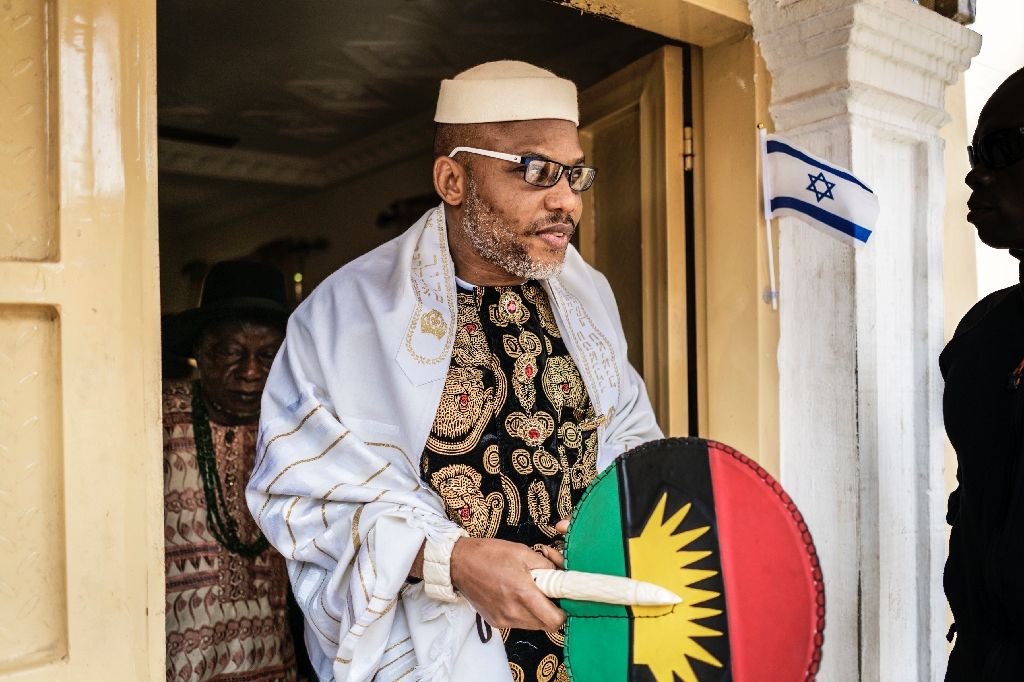 Leader of the Indigenous People of Biafra, IPOB was as at Thursday morning yet to respond to the calls on him by the new President Genera of Ohanaeze Ndigbo, Professor George Obiozor to drop his agitation for Biafra. Kanu ignored Obiozor on Biafra in his twitter messages on Thursday morning.
Obiozor who was elected about two weeks ago had in his first press conference called on the IPOB leader, Kanu to drop arms, toe the part of honour and listen to the voice of wisdom.
In a series of tweets on Thursday morning, Kanu while still continuing in his vitriolic against the Nigeria system ignored Obiozor's call.
Prof Obiozor had at a World Press Conference, tagged "Ohanaeze Ndigbo: The Dawn of a New Era" at Ohanaeze Ndigbo Secretariat in Enugu on Wednesday.
He said that the Igbo race is not at war and appealed to the IPOB leader to drop his ambition of calling for a separate state.
According to the Ohaneze President, the Biafra Nation was beyond Kanu to decide alone and advised that all utterances and actions that could raise anti-Igbo sentiment or put Ndigbo in danger must be avoided as diplomacy is the best way to go, urging Kanu to, henceforth "toe the part of honour, listen to the voice of wisdom and drop his agitation for a separate state."
It had been expected that the Biafran advocate would fire back but Kanu ignored Obiozor on Biafra.
Obiozor at his press conference had said:
"The Igbo nation is not at war with Nigeria and has nothing pending before any authority that demands a separate existence from Nigeria.
"Nnamdi Kanu is one of us and he must listen to some of us for several reasons. The fact and reality are that the issues of Biafra are above and beyond his capacity to decide.
"He must listen because he is one of us and we are all in this dilemma together. And our mutual and collective responsibilities are sacred and must be respected."