6 Armed Herdsmen Held As Benue Arrests 376 Cows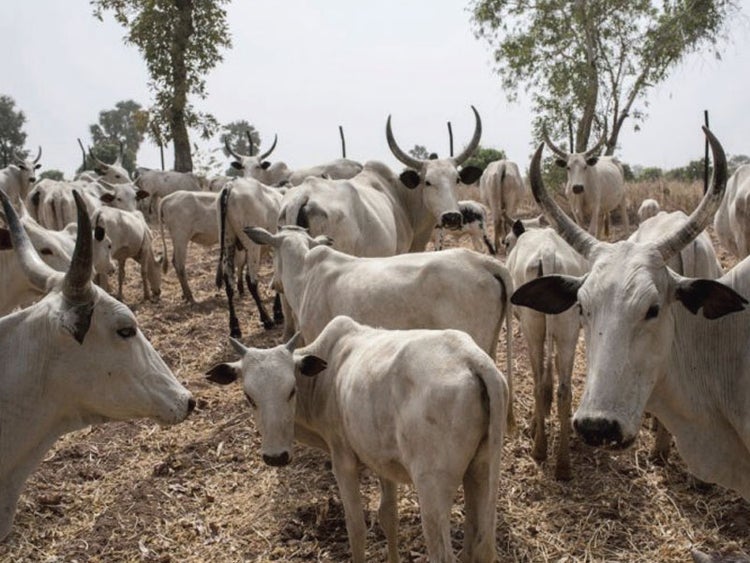 The authorities in Benue State have apprehended 376 cows herded by six heavily armed herdsmen, the deputy governor of the state Engineer Benson Abounu disclosed on Wednesday.
Speaking to newsmen in Makurdi, the state's number two man expressed concern over a spike in the infiltration of herdsmen into the state.
He said that was despite the enforcement of the state's anti-grazing laws.
He disclosed that the cows and the herders were apprehended in Kaseyo, Guma Local Government Area of the state, disclosing that they were presently being interrogated by state officials.
He said:
"While we are still investigating the declaration made by Nasarawa State Governor of the presence of Boko Haram at Benue/Nasarawa border when we noticed massive deployment of herdsmen on the brink of river Benue on the bank of Nasarawa State," he said.
"On January 23, 156 cows belonging to these herdsmen were apprehended and on the 26th, another 220 cows were apprehended from the same vicinity. It was observed that the herdsmen were not ordinary herdsmen because they were heavily armed," Abounu said.
According to him in accordance with the state's Open Grazing Prohibition and Ranches Establishment Law of the state, the cows were kept at the quarantine centre in the state and would be released to the owners after fulfilling the necessary conditions.
While affirming that the state is governed by laws including the law prohibiting open grazing, he pledged the determination of the state government to rigorously enforce all laws including that which bans open grazing.
He said the primary objective of the law was to prevent conflicts between herders and farmers.
Farming is the primary occupation of the indigenes of the state. Before the enactment of the open grazing prohibition law, there were repeated reports of conflict between armed herdsmen and local farmers.