Father Reveals First Moments With Freed Chibok Girl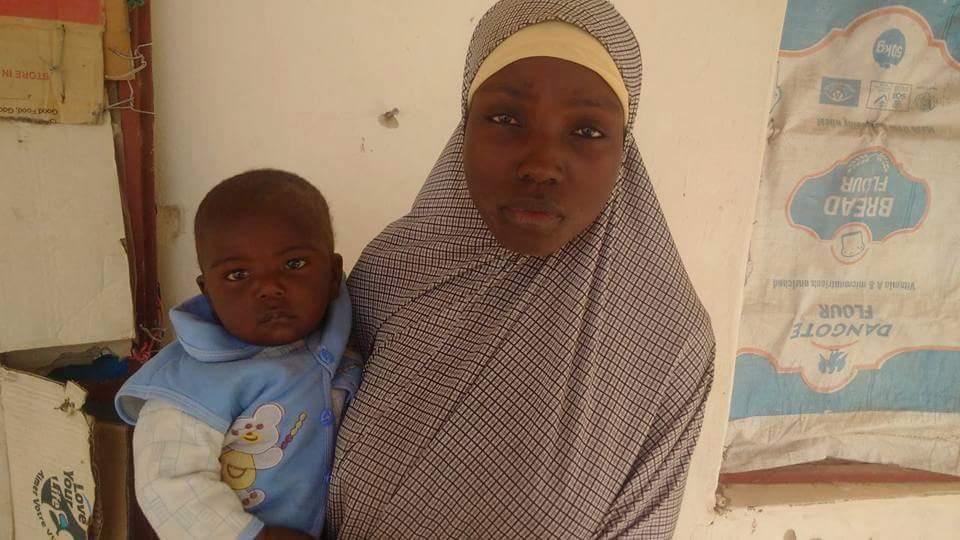 The father of one of the Chibok School girls who escaped from Boko Haram captivity has narrated his first moments talking with his daughter for the first time after six years.
Halima Ali Maiyanga, called her father to say she and others had managed to flee Boko Haram militants Thursday.
"She asked me. Is this my daddy? Is this my daddy, and she started crying. The crying was [so] much and I couldn't hear her very well. I was crying too. I never expected to hear from her again," Ali Maiyanga told CNN.
"The whole family is so happy. Our house is full of people who are rejoicing with us," he added.
Ali Maiyanga, however, said he didn't get a chance to speak to his daughter properly, as she was emotional and the call was short. He nevertheless said she and others are safe and being looked after by the Nigerian army.
Halima called from a phone belonging to a security operative.
Halima GWG gathered was married off to a Boko Haram commander and had a baby for the commander with whom she fled. She named the baby after her father, Ali.
Halima Maiyanga is remarkably, the step sister of Maryam Ali Maiyanga, who was rescued by troops with a baby from a Boko Haram commander in 2016.