How Klopp Humiliated Mourinho Again
By Ekene Dike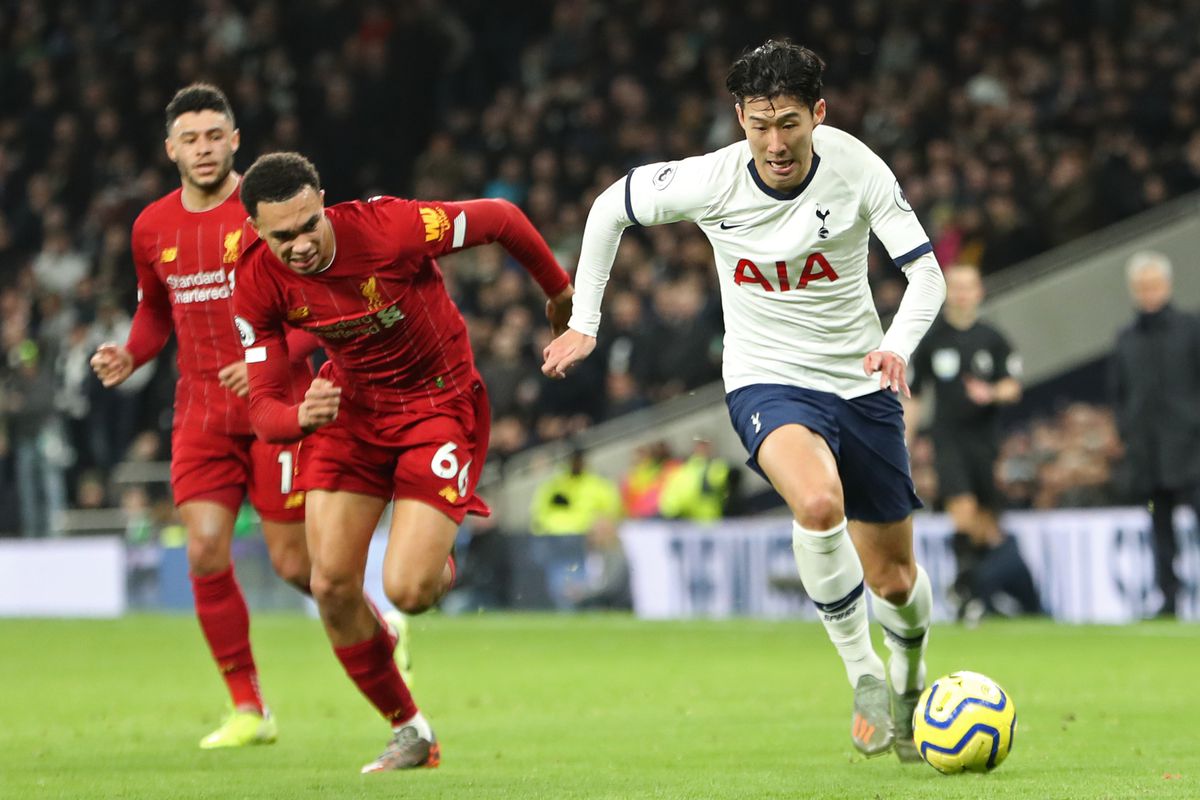 Jose Mourinho's war with Jurgen Klopp continued in another loss for the Tottenham manager as Liverpool defeated Tottenham 3-1 at the Spurs stadium. It was a match in which Klopp humiliated Mourinho again after their recent war of words over touchline behaviour.
It would be the second time Liverpool will emerge as victors over Spurs  this season.
Both sides hadn't even settled on the ball when Sadio Mane missed a clear cut chance to put Liverpool in front after just 45 seconds on the clock. He was set free by Mohammed Salah and lost his composure in front of goal by side footing his shot wide.
Just after Mane's wasted opportunity, Heung-Min Son scored a goal, but it was chalked off for offside. Son would get another chance to beat the offside trap, however, Allison Becker was able to stop him from scoring in the 21st minute.
Liverpool passed the ball well all over the pitch during the course of the game. Those intricate passes would give Sadio Mane a chance to fire a powerful shot which Hugo Lloris punched away.
In the added minutes of the first half, Roberto Firmino found the breakthrough as he latched on to a low cross from Sadio Mane.
How Klopp Humiliated Mourinho Again On the field
Having scored in the first match at Anfield earlier in the season, he punished the Spurs defense once again. At the break, Spurs were trailing 1-0 to Liverpool.
Seventy two seconds after the interval, Trent Alexander-Arnold increased Liverpool's advantage as he was at the right place at the right time to score a rebound from Sadio Mane's curled effort.
Tottenham responded immediately as Pierre Emile-Hojberg reduced the deficit with a stunning strike from outside the area in the 49th minute.
However, Sadio Mane put the icing on the cake from a superb delivery from Arnold in the 65th minute, before Thiago Alcantara skied his shot wide.
The Reds would eventually smile at the end of the game as Jose Mourinho was left with a long face following yet another dampening defeat to Jurgen Klopp in his managerial career as the German tactician remains a hard nut to crack.
Liverpool now returns to the top four in the table and look forward to getting their season back on track after a series of disappointing results.