Why I Withdrew ESN From Orlu – Nnamdi Kanu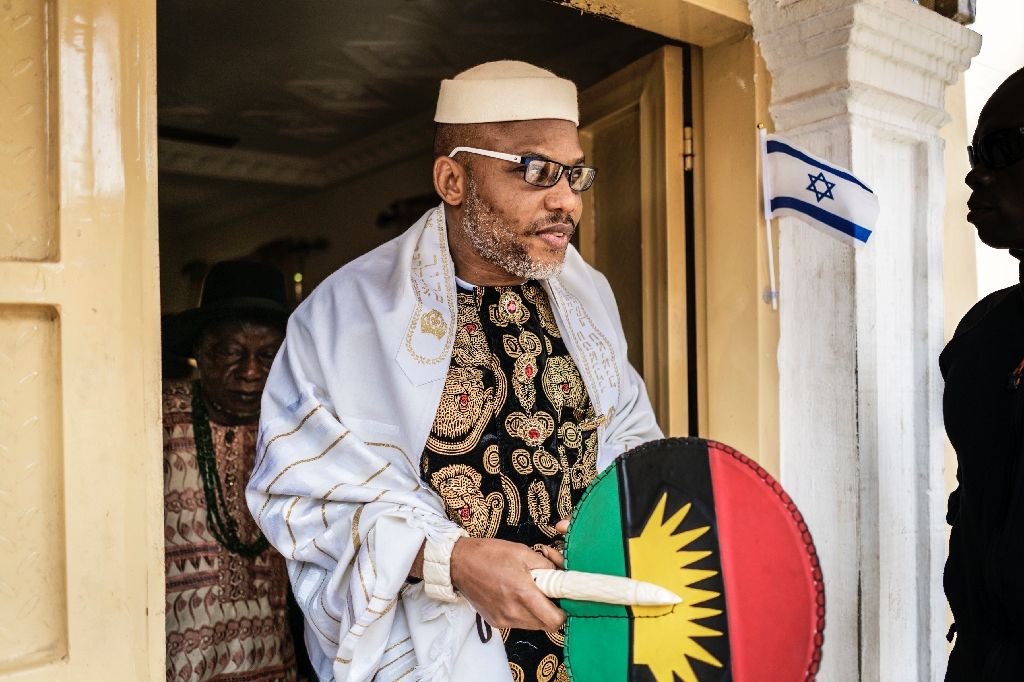 The leader of the Indigenous People of Biafra and founder of the Eastern Security Network, Nnamdi Kanu, has given reason for his order for asking his ESN operatives to ceasefire in the faceoff with Nigerian military in Orlu.
He had on Wednesday asked that the ESN operatives ceasefire and return to the forests.
Kanu in a post on Wednesday evening said that the call was because of available intelligence that the army and the police had on their part withdrawn ffrom Orlue, hence the call on his own operatives to withdraw.
Orlu has been embroiled in a faceoff between security operatives and ESN operatives following clashes in the communities in the area.
The faceoff necessitated the governor to place a curfew in some Local Government Areas around Orlu.
About five persons were killed during the faceoff that saw troops drawn from the 34 Artillery Brigade in Obinze in battle with ESN operatives.
Kanu giving his reason for the withdrawal wrote on twitter:
"Credible intelligence indicates that the army and police reinforcement deployed from Owerri have been ordered to withdraw from Orlu.
"For this reason, I hereby direct the officers and men of the Eastern Security Network to stand down, while remaining vigilant to any Fulani terrorist activity in Biafra land."