It's Super Story: DJ Cuppy Reacts To Zlatan Snub
By Emmanuel Adigwe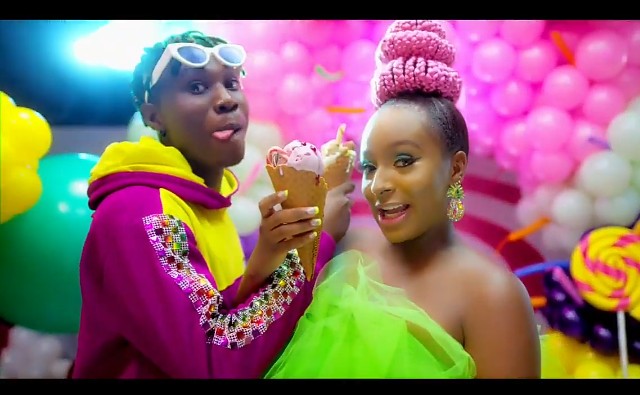 Popular Nigerian disc jockey, DJ Cuppy, has finally reacted to the claim that she did not pay Zlatan Ibile for his collaboration in their 2019 hit song, Gelato or provide accommodation for him when she took him to Abuja for her fundraiser. In the first reaction, DJ Cuppy described the claim that she cheated Zlatan as Super Story.
GWG reports that the issue between both entertainers had drawn public interest after DJ Cuppy alleged that Zlatan blocked her on social media despite the chemistry they shared in the production of their duet, Gelato.
It even got more interesting within the last week when Zlatan in an interview denied knowledge of DJ Cuppy.
Zlatan's denial of DJ Cuppy despite their hit song set tongues wagging.
It was Davido's aide, Afeare Isreal who subsequently opened up on how DJ Cuppy allegedly milked Zlatan in their duet, Gelato and that he did not get a kobo from the song as he described DJ Cuppy as a fake friend who duped Zlatan.
Israel said: "Kudos to someone like Zlatan, who took a bold step by flushing a full fake friend like Cuppy who was just using his head all in the name of my papa na Otedola.
"Zlatan did a hit collabo with her, ordinary one kobo, he no see. She also took Zlatan to Abuja for her fundraising where she made billions of naira and didn't even remember Zee for one kobo until tomorrow. No accommodation, no feeding. Zlatan had to even spend his own personal money at Transcorp Hilton to cater for everyone including me. Dis na 2021 abeg."
DJ Cuppy Describes Claim of Cheating Zlatan As Super Story
About twenty four hours after the latest revelation and with much expectation and wait from DJ Cuppy, she took to her twitter handle in two different tweets to make her response but without addressing the issues pointedly.
In the first tweet, where she dismissed the issues as super story she said:
In the second tweet, she said: