Igboho Arrives To Clear Herdsmen From Ogun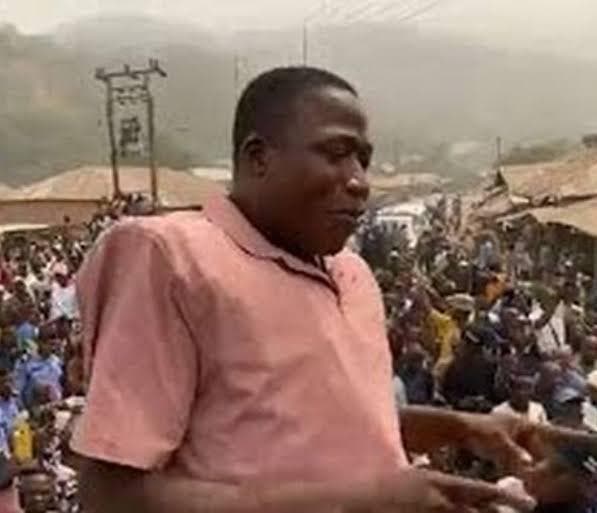 By Jidechi Chidiezie
Self-proclaimed Yoruba freedom fighter and activist, Sunday Adeyemo who is also known as Sunday Igboho on Monday, arrived Ogun in a move to end alleged criminal activities by suspected herdsmen in the State.
Igboho's visit to the state is coming days after he declared that Ogun would be his next state of action.
Igboho, who stopped briefly in Abeokuta around 4pm on Monday and had a brief interaction with his supporters, later proceeded to Ketuland where some soldiers allegedly connived with herdsmen to flog some farmers for not allowing them to graze their cattle on their farms in Yewa-North Local Government Area of the state.
While addressing journalists hours later, in Ogun State on his mission, Igboho stated that they were the State in solidarity with their brothers and sisters.

"Fulani herders are killing us in various South-west states, and that's why we, the youths, came out to demand our rights," he said.
"That is why I am saying all Fulani herdsmen should vacate Yoruba land. There is peace now in Igangan and that's not the only place I want peace to reign. We are going to all Yoruba land. I appreciate Ogun governor; he loves his people and that's why we are in Ogun State today."

We are going to Yewa now where Fulani kidnappers are terrorizing Yorubas in Ogun State," Igboho added. He also appreciated Yoruba indigenes for supporting him.

Sunday Igboho's decision to pursue his agenda comes despite a meeting the South-West governors held with herders where certain resolutions such as night and underage grazing were banned.
Send Us A Press Statement Advertise With Us Contact Us