WONDALAND: Davido Reveals His Story With Teni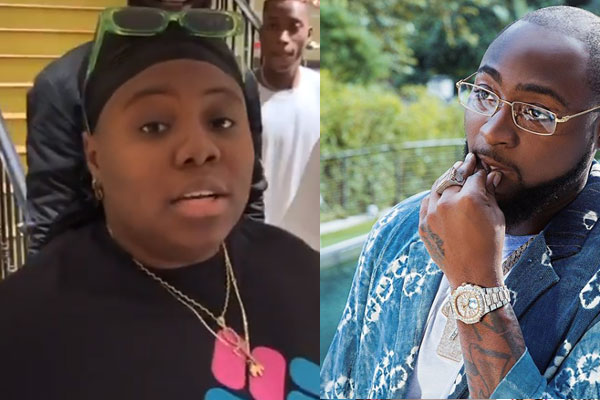 Popular Nigerian singer, Davido has taken to social media to reveal that his entertainment colleague, Teniola Apata, better known as Teni, chased him in traffic just to get him to collaborate with her on her upcoming music album, 'Wondaland'.
Davido, one of the biggest and most influential music artistes in Nigeria, as well as Africa, shared a video of Teni stopping him on the road, insisting that he must be on her album 'by force'.
"Crazy night when Lil sis @tenientertainer saw me in traffic chased me down to get in the studio," Davido said on Twitter.
"…we finally made a classic that same week I think! Her album 'Wondaland' out this month! A lot of pple don't know we grew up together in Atlanta. I'm so proud u made that decision," the 28-year-old singer captioned the posts.
Teni who also shared the video on her official Instagram and Twitter pages, revealed her love for Davido, calling him 'King' on Instagram. On Twitter, she wrote, "Mama said go for what you want!!!! Love you @davido #ForYou."
Last week, the 'Uyo Meyo', 'Case', 'Billionaire' hitmaker, amongst others took to social media to praise Davido for spending 8 hours at her debut album shoot.
She also added that Davido, who is set to feature on the album did everything her team wanted him to do, and more. "WE HAVE A HIT ON THE WAY!!!", she said.
Teni announced on February 2, that her long-awaited and eagerly-anticipated debut album, 'Wondaland' will be released in March 2021.
This would not be the first time Davido and Teni have worked together on a project. The 28-year-old singer is attributed to have written Davido's 2017 November song, 'Like Dat'.