Video: Sowore Confronts RRS Commander Who Allegedly Broke His Nose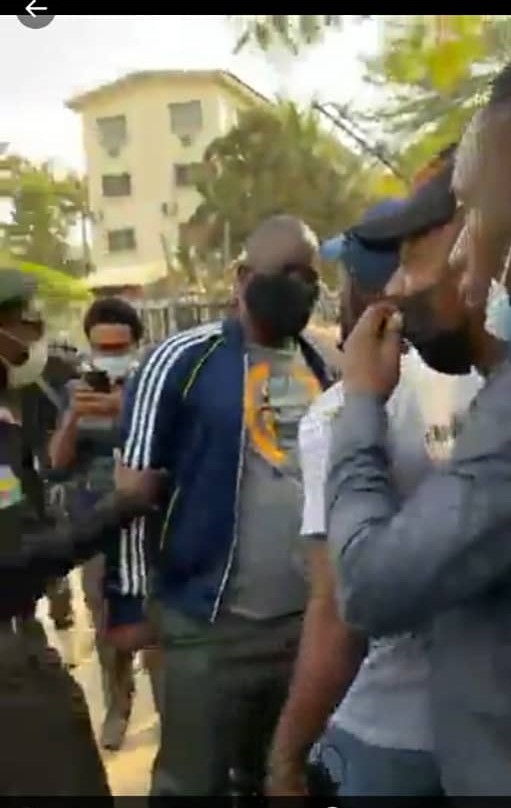 Omoyele Sowore has confronted the FCT RRS commander who he alleged broke his nose during the crossover protest of December 31, 2020.
Following his time in court last Friday, Sowore alongside with his entourage stepped out as he walked towards his vehicle pointed at the police officer who wore a mask and pointing at him said, "you were the one who broke my nose on January 1. I want the whole world to know."
The commander who was surrounded by a number of policemen demurred saying he didn't know Sowore. However, the activist persisted and an argument ensued with the RRS commander telling the Sowore entourage to stop the videoing warning that he would cease the phones, but Sowore's associates persisted leading to a shouting match between the commander and Sowore's associates.
Please click to watch: