Ohakim To Be Arraigned For Pornography, Indecency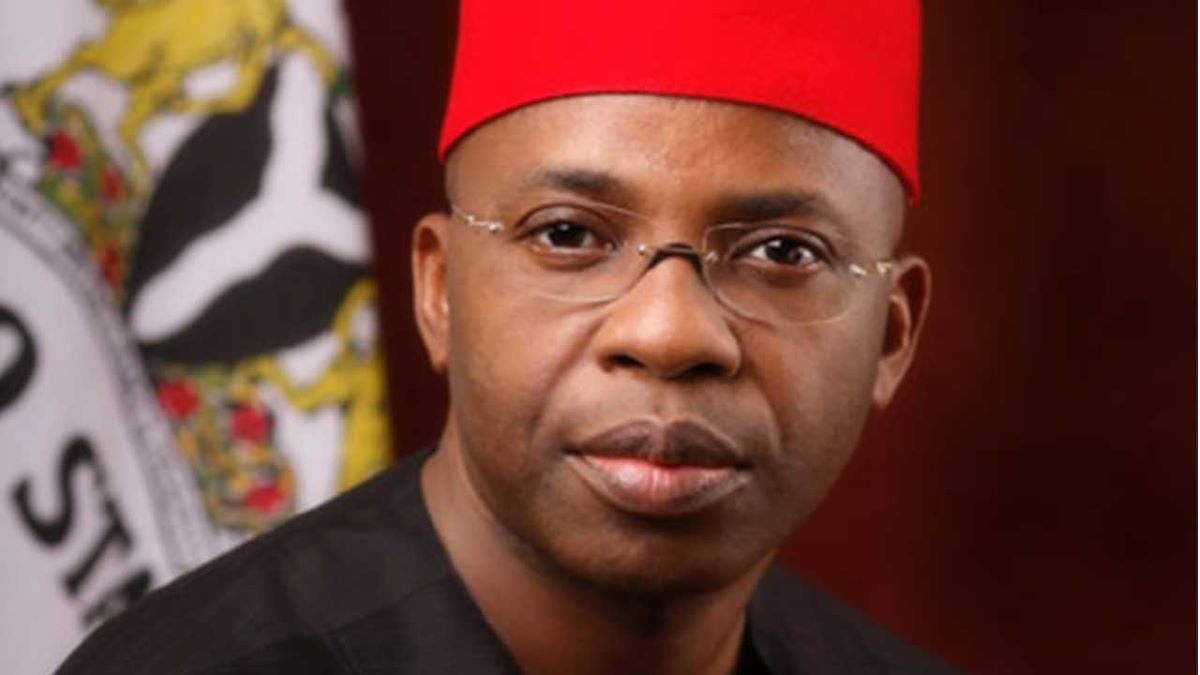 Former governor of Imo State, Ikedi Ohakim is to be arraigned in court for pornography, threatening and harassing a woman among other charges.
Ohakim is to arraigned on Monday, February 15 alongside an alleged accomplice, Chinedu Okpareke before Justice Taiwo Taiwo of the Federal High Court sitting in Abuja.
They were alleged to have harassed Ms. Chinyere Amuchinwa to the intent of also sending the lady's nude pictures viral if she should refuse to drop an earlier charge that they attempted to kidnap her.
The allegations are contained in the charge sheet FHC/ABJ/CS/287/2020, alleged that the two accused persons defendants allegedly threatened to release a nude photograph of Amuchienwa if she fails to drop the charges of attempted kidnap against them.
In the five-count charge dated November 25, 2020, which was issued by by M.O. Omosun, Ohakim and Okpareke are accused of intentionally transmitting communication through a computer system or network to harass and bully Amuchienwa.
One of the charges for which Ohakim is to be arraigned read, "That you Chinendu Okpareke 'm' 49, and Dr Ikedi Ohakim 'm' and others now at large on the 13th day of August 2020 within the jurisdiction of this court did conspire among yourselves by knowingly and intentionally send messages by means of computer system or network in a grossly offensive, pornographic, nude of an indecent obscene and menacing character of one Chinyere Amuchienwa 'f' and thereby committed an offence punishable under Section 27 (1)(a) of the Cybercrime Act 2015."
The arraignment on Monday will add to the former governor's legal problems. He is already facing trial for allegedly giving false evidence to the police in a case of an alleged business deal that went sour.
It is believed that the new case of indecency may be connected to the earlier case in which it was reported to have arisen from a love relationship turned sour.