Bala Moh'd Flays Order On Herdsmen From Forests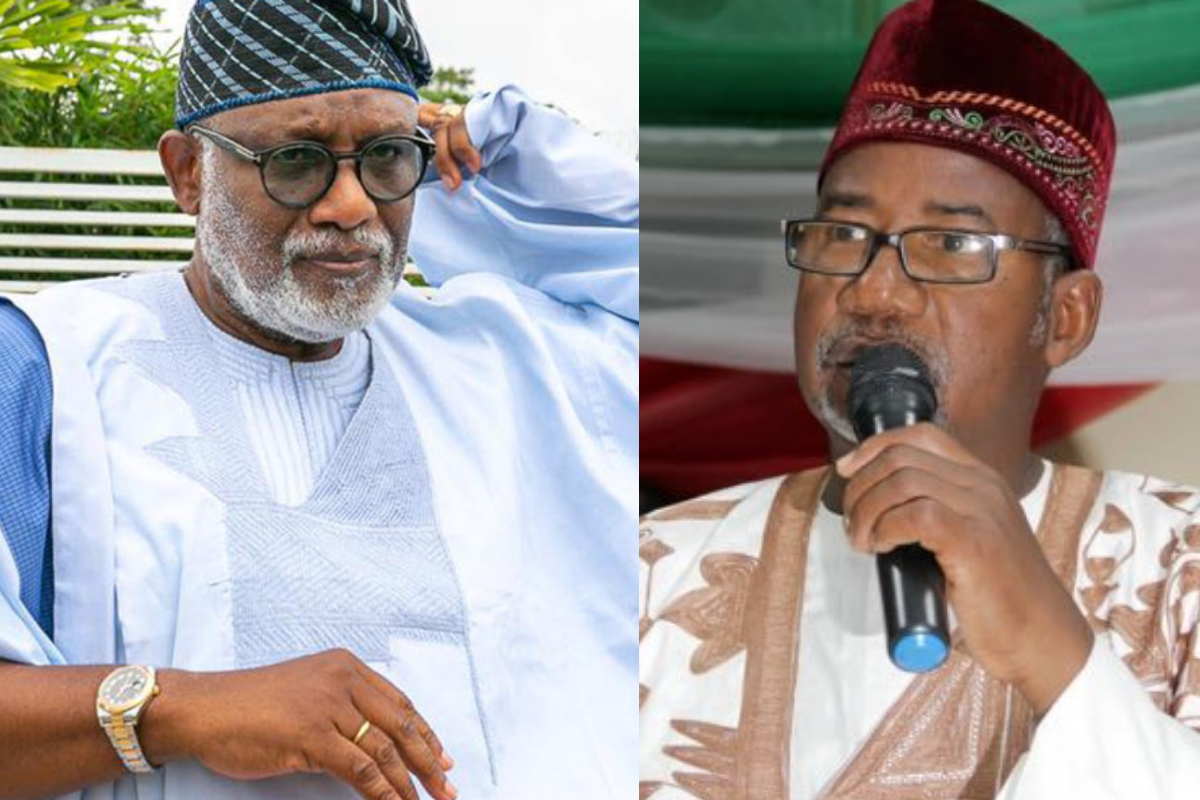 Governor Bala Mohammed of Bauchi State has again flayed the quit order on herdsmen from forests saying that no governor has the right to stop anyone from living in any part of Nigeria he or so chooses to abide.
Governor Mohammed spoke in an interview on Channels Television as he said that his defence of Fulani herders carrying AK-47 was a figure of speech.
The governor had been in a battle of wits with his Ondo State counterpart over his defence of Fulani herdsmen who were asked to leave Ondo Forest Reserves following outcries that the forest reserves had become a dwelling place of kidnappers.
He had been denounced by Governor Rotimi Akeredolu and many others.
Akeredolu speaking through his commissioner for information, Donald Ojogo had said that Mohammed's utterance showed that he was unfit for public office.
He had said:
"If indeed he made that statement and owns up to its contents, it then means that the Bauchi state governor has declared on behalf of the federal government, an executive order which now allows all Nigerians, herdsmen inclusive, to carry prohibited firearms like assault rifles for self-defence.
"The Bauchi governor has by his conduct and attitude, ushered us into the next level on the path to anarchy. He's not fit for public office, persons of such impecunious disposition and character is not fit for public office."
Reiterating his claim against the order on herdsmen from forests, in a Channels Television interview on Friday, Mohammed said:
"Land is in the hands of the state and federal governments in trust but Nigerians don't need the permission of governors or the federal government to settle everywhere. You don't need the permission of the governor of Bauchi or the governor of Ondo to be in the forests of Ondo if you choose to live in the forests because under Section 41 of the constitution, you are free to settle anywhere."
On his defence of herdsmen carrying weapons, the governor said:
"It is a figure of speech to show you the despondence, the desperation and frustration and the agony that this particular person is exposed to by his own people, by his own tribe and by other tribes who have all seen him as a criminal and therefore, he has the inalienable right to protect himself."
"What I said in that context, I was addressing the media people. And the topic was the use of the media to foster national unity and I was trying to situate the problem," the former Minister of Federal Capital Territory (FCT) explained.
"The Fulani man is so exposed, dehumanised, demonised in fact, because he is being seen as a bandit and so, anywhere he goes, he is being pursued. Not only in the southwest or the southeast, even in the north because he is in the cattle route, his commonwealth which I call his cows, are being taken and rustled and of course, sometimes, they are fined beyond your imagination.
"If one cow strays into the farm because the cattle route has been taken away illegally without the authority giving permission, he will be fined seriously, mercilessly.