Sheikh Gumi Asks FG To Grant Bandits 'Blanket Amnesty'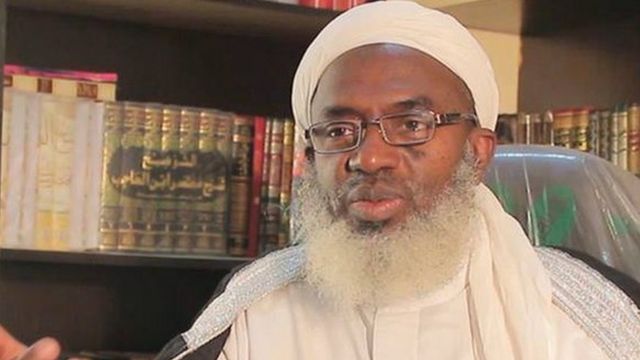 Popular Islamic scholar, Sheikh Ahmed Gumi, has asked government to give bandits 'blanket Amnesty'.
Speaking to newsmen after his meeting with the bandits and Niger Governor, Sheikh Gumi advised government to extend the same amnesty to bandits as it was given to Niger Delta militants.
According to him, he met with different factions of the bandits in Niger and they all have their complaints, adding the outcome of the meeting was positive.
"The outcome is very positive because we have worrying factions. Each factions are saying they have their own complaints and greviances which are very simple. There is hope that we can resolve this.
"I appeal to government and recommend that government should do to them exactly what they did to the Niger delta militant and give them a blanket amnesty. Then if anybody will continue we will deal with him," Sheikh Gumi stated.
He said he met with the bandits in his mission to ensure there is absolute peace in the state.
CWG reports that Sheikh Gumi's comments come a few days after gunmen gained access to Government Science College, Kagara, Rafi Local Government Area of Niger State around 2:00am and abducted scores of students, teachers, and many others.
The school principal who escaped from the attack confirmed to Channels Television that the gunmen came in military uniform and shot sporadically into the air. He said the operation started from the staff quarters where they abducted members of staff including a couple before they gained access to the students' hostels.
One student was killed during the attack.