2023: How North Is Deceiving Tinubu, Fayemi – Adebanjo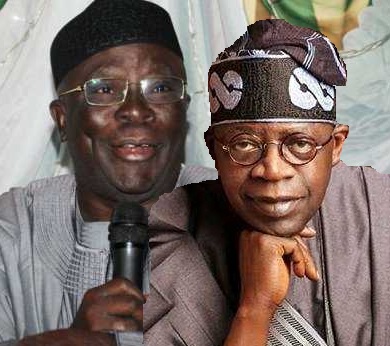 Elder statesman and Afenifere chieftain, Chief Ayo Adebanjo, says the North is not sincere in handing over power to the South in 2023.
He has therefore warned southern politicians aspiring for the Presidency to come together.
In an interview with SATURDAY INDEPENDENT, Adebanjo warned former Lagos state governor Asiwaju Bola Tinubu, former president Goodluck Jonathan, Governor Kayode Fayemi of Ekiti State and Rotimi Amaechi, the Minister of Transportation not to fall for the 'divide-and-rule tactics' of Northerners.
He said the ruling All Progressives Congress (APC) has been dangling its presidential ticket among prominent politicians in the south so as to cause confusion among them.
He said: "The North is not sincere about the presidency coming to the South in 2023. They are saying 'let the presidency come to the South'. And some of their people are saying Tinubu is the right choice. While they are doing that, they are also setting up Fayemi. Their tactics are divide and rule.
"They are not only dividing the South-West, they are causing division in the entire South. Now, they are dangling the presidency before former President Goodluck Jonathan. Tomorrow, they will say it is Amaechi or Umahi".
"The strategy is that while the South is quarrelling among ourselves, they are going to bring in a northern presidential candidate. We have dealt with their forefathers and we know the mischief."
Send Us A Press Statement Advertise With Us Contact Us