Okonjo-Iweala urges Britain to start sharing vaccines with poorer nations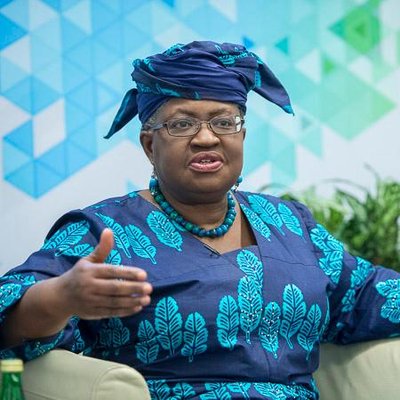 The new head of the World Trade Organization (WTO) called on Britain to immediately start giving vaccines to poorer countries rather than wait until it has a surplus.
"I don't think we should wait to get surplus when other people have been served," Ngozi Okonjo-Iweala told the BBC. "I think that any donations that are coming must come now."
"The reason is very simple. It's in the interest of rich countries as well as poor countries to have equitable access," she said.
Prime Minister Boris Johnson said at an online meeting of G7 leaders on Friday that Britain would donate surplus vaccines – but only once the British have been vaccinated.
Britain's fast-running coronavirus campaign has seen nearly 17 million people already receive at least one dose – a pace far quicker than much of the world, including the European Union.
Now the role of wealthier nations in helping the developing world access vaccines has come to the fore amid reports of countries buying up enough jabs to vaccinate their populations several times over.
UN Secretary General Antonio Guterres called for the launch of a global vaccination plan to help counter the coronavirus pandemic. 
Setting out details of his proposal, Guterres told the conference that a global strategy should be forged under the auspices of the Group of 20 leading economies. 
French President Emmanuel Macron advocated for rich countries to give 4 to 5 per cent of their vaccine doses to poorer countries as quickly as possible. He also proposed that Europe and the US deliver 13 million vaccine doses to African caregivers as quickly as possible.
Experts advocating for a more equitable rollout note that as long as infections are spreading on a large scale, the virus mutates, which can weaken vaccines' effectiveness.