How Stooling Saved Okorocha From Trial – Imo Govt
By Chuks Ekpeneru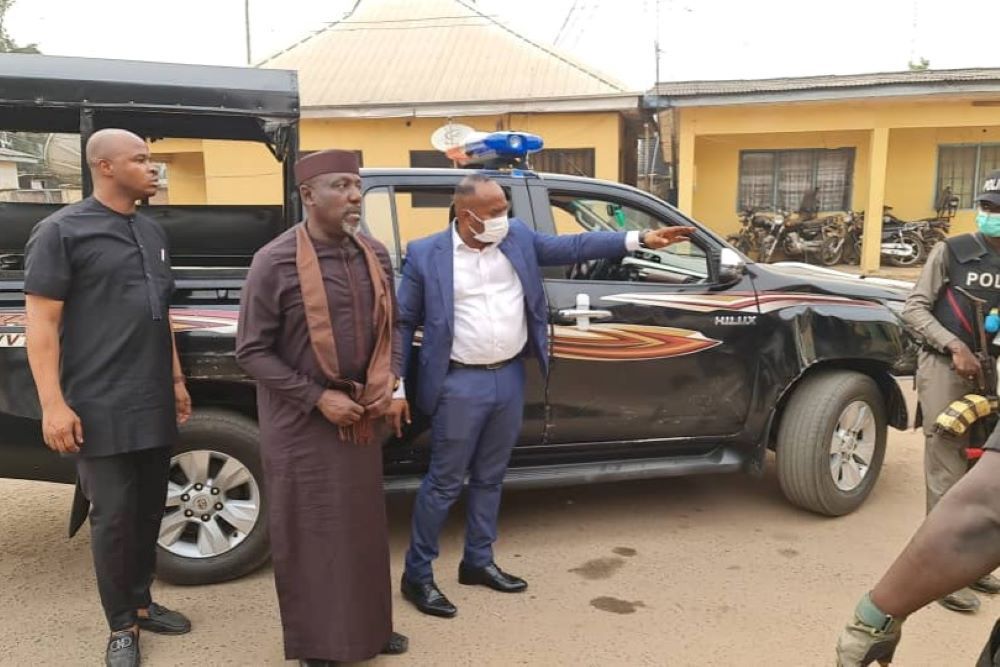 The Imo State government has explained why the penultimate governor of the state, Senator Rochas Okorocha was not arraigned with his followers accused of unsealing a confiscated property in the state. The government on Monday said that continued purging and stooling saved Okorocha from being arraigned along with his followers at the Magistrate Court.
The government said Okorocha, was released from Police detention on Sunday night because he was purging and stooling consistently.
The former governor was arrested for leading some of his supporters to unseal the Royal Palm Resort centre earlier sealed by the state government.
The State Commissioner for information and strategy, Declan Emelumba said Okorocha was released from the state command headquarters around 11.30 on Sunday night.
He told The PUNCH, that the release of Okorocha didn't mean he won't answer to the "offence he Committed".
The Commissioner said "Okorocha was released on Sunday by the police on medical grounds. The man was purging and stooling consistently, the police had to release him on medical grounds to enable him to take care of his health. His release doesn't mean he will not answer his case."
14 supporters of the former governor including nine men and five ladies were arraigned on a six count charge of misdemeanour among others before a magistrate court in Owerri on Monday.
While the commissioner explained that stooling saved Okorocha from being arraigned with his supporters, he, however, did not give details on when the former governor would be arraigned.
Senator Okorocha GreenWhiteGreen GWG had reported, had thanked the presidency for intervention in the matter.
Okorocha said, "They kept me there ( police headquarters) and about 11:30pm they asked me to go. I want to thank the presidency for intervening in the matter. Governor Hope Uzodinma shouldn't take my peaceful disposition for granted.
"He should remember that he will not be remembered by how many people he fought by how many projects he built
The 14 supporters of the former governor were charged with defamatory publication against the governor of the state with the intent to injure the reputation of the state government and the person of the state governor.
However, the absence of the former governor had fueled speculations of a truce until the commissioner's explanation that stooling saved Okorocha from being tried along with his followers.
The premises known as Royal Spring Palm Estate is said to be owned by the wife of Okorocha, Nkechi.
The presiding magistrate, B.U Adikaibe, who ruled on the bail application made for the release of the defendants, granted them bail to the tune of N5m each.
The magistrate also insisted that a traditional ruler in the state must stand in as a surety.