Kwara Hijab: Move To Rivers – MURIC Tells Schools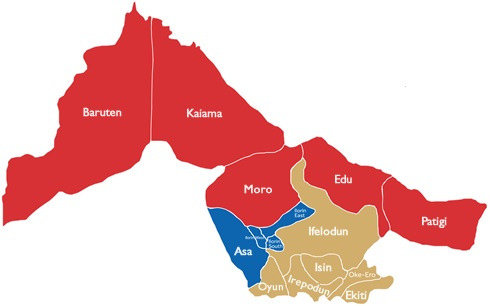 The Nigerian Islamic human rights organization, the Muslim Rights Concern (MURIC), has delved into the hijab controversy in 10 mission schools in Kwara State and urged them to move their schools to Rivers State if they cannot allow hijab wearing students into their schools.
MURIC in a public statement issued by the director of the group, Professor Ishaq Akintola said the schools have no right to refuse the use of the hijab in a state he described as Muslim dominated.
GreenWhiteGreen GWG had reported that the authorities in the state had recently shut down the 10 mission schools following the reports of problems arising from the hesitance of the Christian mission established schools to allow the use of the Islamic hijab in the schools.
Entering the fray, MURIC in a statement made available to GreenWhiteGreen GWG said that it was irrational for the schools to dictate to the Muslims in the Muslim controlled state and that it would not sit by idly and allow any Muslim to be oppressed in the Muslim dominated Kwara State.
"Yes. We say it boldly, loudly and clearly. Kwara is a predominantly Muslim state. It is absolutely absurd for any group to think it can subject Muslim children to oppression in such a place.
Continuing its case on the Kwara hijab controversy, MURIC said:
"Take your missionary schools to Rivers State if you want to change the identity of Muslim children by force. Nyesom Wike is waiting with open arms to accept you. Afterwards he has illegally declared his state a Christian state in violation of and to the chagrin of Section 10 of the 1999 Constitution of the Federal Republic of Nigeria.
"But not in Kwara State. It is an abomination to deny Muslims their Allah-given and fundamental human rights in a state where they enjoy a comfortable majority status. Muslim leaders and Islamic scholars in the state have to wake up. Female Muslim children are being stripped of their hijab in Ilorin, the city of Alfas? It is incredible. It had better not be."