Nigerian Governors Ponder Dialogue With Bandits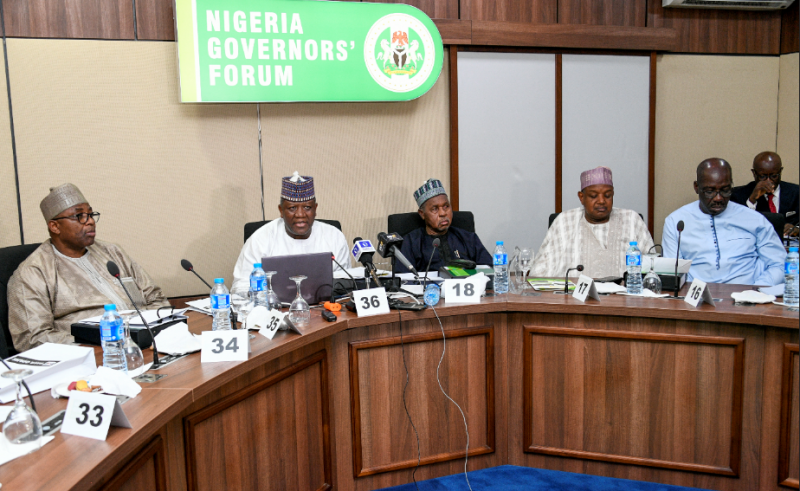 Lamenting the failure of the federal authorities to keep the country safe with its control of the armed forces, Nigerian governors were pondering to dialogue with the bandits that have held the nation hostage.
However, there was no consensus on the issue as Governor Sani Bello of Niger State insisted that dialogue must only be held with repentant bandits as he said that nothing can be done with those who have taken to terrorism.
Chairman of the Nigerian Governors Forum, Dr. Kayode Fayemi who first broached the idea, however, did not mention any condition in the move by the governors to dialogue with the bandits.
"I agree we should hold dialogue, as bad as it seems. There is the need to look at the root causes and see how we can address them, but then, make no mistake, for those who have chosen the path of terrorism and do not show any sign of repentance, then the needful must be done," Governor Bello said on Tuesday when he received a delegation of Nigerian Governors Forum led by Governor Kayode Fayemi of Ekiti State.
Other governors on the delegation included Governor Aminu Waziri Tambuwal, Sokoto; Abdullahi Sule, Nasarawa; Simon Lalong, Plateau and Abdulrahman Abdulrazaq, Kwara.
The visit was in solidarity with their Niger State counterpart following the string of bandit attacks on the state leading to the abduction of the citizens. At least 42 students, staff and relations were taken from the Government Science Secondary School, Kagara a week ago by the bandits and have still not been released.
Governor Bello's assertion followed similar assertions by Governor Fayemi on the seeming inevitability on sitting down to talk to the bandits.
Fayemi while suggesting that the governors should dialogue with the bandits, said:
"We also need to explore other avenues side by side with whatever the security institutions are doing if that means engaging in dialogue We may not have a choice. We may have to do that, anything to help us to deal with this immediate crisis and then to begin to address on a much more longer time basis, the root causes of this social dislocation responsible for what we are witnessing, all around us."
"We don't want to come here on a cycle of lamentation.  That's not our job.  Yes, we want to be compassionate. Yes, we want to be sympathetic. We want to feel the pain of our people because our first responsibility as governors as enshrined in the Nigerian constitution is the security and welfare of our people, but we don't want to lament because the citizens want us to fix the problem. Our people just want us to find a permanent solution to this cycle of violence, insurgence, banditry,  criminality, and brigandage in our country."