Governor, Senator Fight Over Rickety Niger School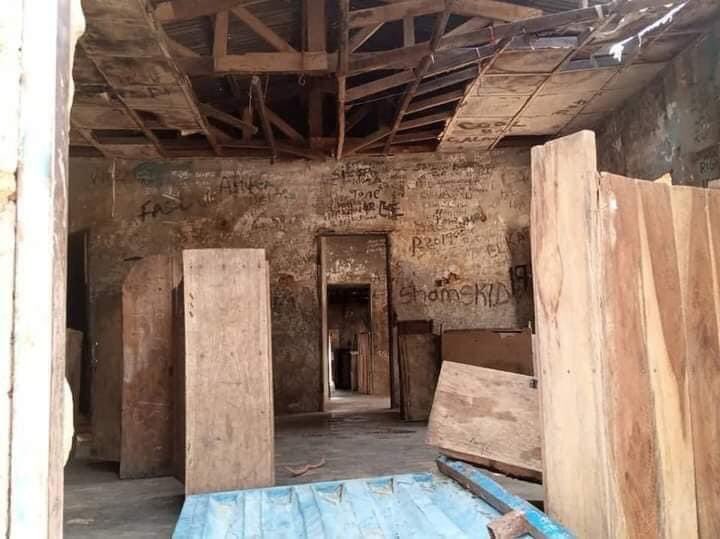 Governor Abubakar Sani-Bello of Niger State and Senator Shehu Sani have been caught out in a social media fight over the state of the Government Science College, Kagara from where 42 persons were recently kidnapped.
The state of the school with its rundown buildings was recently exposed to a global audience with condemnation of the lack of infrastructure in public schools.
Senator Sani who is an old boy of the school at the weekend taunted Governor Sani Bello over the school with a charge to him to rebuild the school and rename it after the student, Benjamin Habilah who was killed by the kidnappers.
The former Kaduna Central senator in a tweet said:
"Dear @abusbello and @GovNiger, rebuild Government Science College Kagara and rename the school after the young student who was killed by the bandits when they stormed the school," he said.
Peeved by Senator Sani's assertion, the governor picked a fight over his assessment of his job in Niger State.
"Thank you Distinguished @ShehuSani, one of our goals has always been to provide protection & conducive learning Enviroment for our School Children, although one would've thought your wise counsel was put to better use when you represented the people of Kaduna Central, either ways," the governor said.
The governor, however, subsequently deleted the tweet.
However, Sani took up the challenge as he enumerated his achievements while serving as senator between 2015 and 2019.
"Within four years of my stewardship I was able to build 7 primary health care centers in Kaduna Central and 9 buildings we purchased used as schools & orphanages. Your attention and action is very much needed in Kagara; that school shouldn't be your image.
"Your Excellency, we have a school now that carries the images of the ruins of Rome and Athens, let's feel your impact and intervention in Kagara," the senator hit back at the Niger governor.