FA Cup: How Chelsea Strolled Past Sheffield Into Semis
By Ekene Dike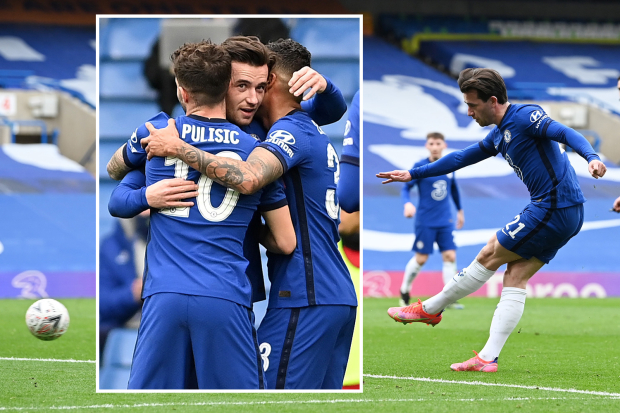 Thomas Tuchel's Chelsea were too strong as they overpowered Sheffield United to claim a 2-0 victory. Two goals in each half and an admirable defensive display did the job.
Sheffield's early pressure as the game started forced Chelsea to make some errors until Ben Chilwell's 24th minute strike was deflected by Sheffield's Norwood into his own net.
It was a game that lacked clear cut chances despite efforts from both sides.
However, McGoldrick who led the forward line for Sheffield United proved to be a constant menace to Chelsea's defensive setup. But the own goal was the difference between both sides at the break.
Christian Pulisic sought to up the ante once the second half got under way by dribbling past two defenders. However, his shot which went to the right hand of Ramsdale in Sheffield's goal proved harmless.
Six minutes after the hour mark, McGoldrick's free header went wide with Kepa Arizzabalaga well beaten. McBurnie drew out a fine save from Kepa two minutes later and the Chelsea shot-stopper was called into action yet again by McGoldrick. Kepa showed how adamant he was on keeping a clean sheet by keeping out the efforts from the opponents.
With Sheffield United now regularly hitting at the Chelsea defence, Coach Thomas Tuchel called up some of his more reliable players including Hakim Ziyech, Kante who effectively calmed down the game.
Ziyech eventually put daylight between the sides in the end of the second half after Chelsea again turned the screws on the Sheffield.
With the victory, Chelsea joined Southampton and Manchester City in the Semis as the footballing world awaits the mouthwatering game between Manchester United and Leicester in the last Quarter-final tie.
Even more, it continues Chelsea's unbeaten run in the Tuchel era and an amazing defence record with only two goals scored in the 14 games since he took over. Chelsea have also not conceded a goal in almost 700 minutes of play.