Gov Emefiele's Tough Choice At MPC
Stuck Between The Devil And Deep Blue Sea:
By Emmanuel Aziken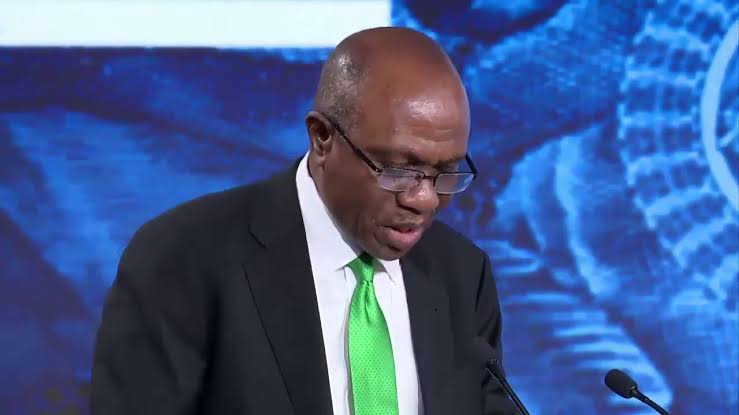 Nigeria's financial sector stakeholders are on Tuesday, March 23, 2021 waiting in anxiety for the Governor Godwin Emefiele led Monetary Policy Committee, MPC to unfold its communique after the scheduled two-day meeting.
The March meeting had been clouded by unsavory reports of a four year inflation rate at 17.33% in February and a corresponding unprecedented unemployment rate of 33.3%, the highest figure in recent times.
Whereas apex banks are normally confronted with fighting inflation or unemployment at separate times, tackling the two economic evils at the same time, even if not strange, is something that many monetary authorities are not wont to and want to avoid.
In many climes, monetary authorities respond to high unemployment figures by bringing down interest rates as a way of boosting the economy towards generating more jobs.
However, lowering interest rates and heating up the economy has the concomitant result of jerking up inflationary pressures.
It is against this background that the Nigerian authorities are stuck between the devil and the deep blue sea.
At its last meeting in January, the MPC had kept key indicators including the benchmark Monetary Policy Rate, MPR at 11.5%.
The MPC at that time decided to hold the rates despite the threat of inflation because of the need to boost the economy just stepping out of the shadows of the COVID-19 lockdown.
"Although the economy is currently in a stagflation environment with simultaneous occurrence of inflationary pressures and contracting output, the MPC resolved to reverse both developments and continue pursuing price stability in growing the economy," Governor Emefiele had said at the end of the two-day meetings last January.
The CBN had on its part gone out of its way to churn out of billions of naira loans at single digit rate to start-ups and businesses last year as a way of recovering the economy from the COVID-19 lockdown. Increasing rates at that time would have sounded unreasonable.
However, now faced with the twin devils of unemployment and inflation, the MPC would be at its wit end in responding in terms of choosing the instruments to combat the devils. Lowering rates could spike inflation while increasing rates could lead to more job closures with businesses being put shut from funds.
As the streetwise guys say, you choose your fights. Governor Emefiele and the MPC have a tough choice in choosing between inflation and unemployment, which bad guy to fight.
Send Us A Press Statement Advertise With Us Contact Us