Omoni Oboli 'Trapped' In Abusive Relationship!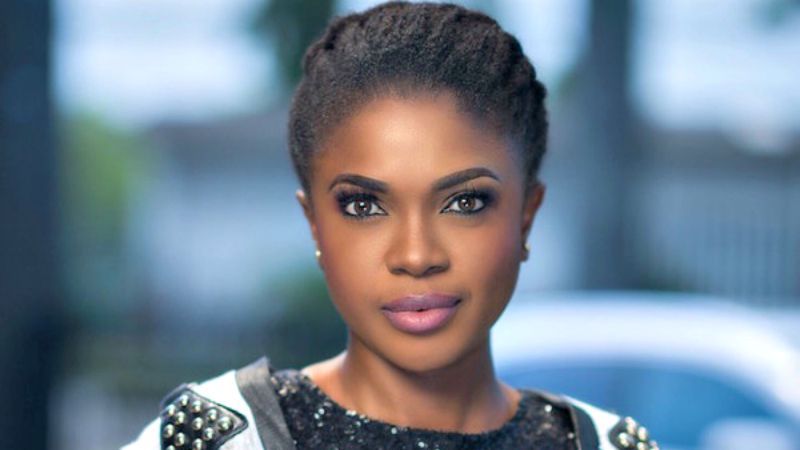 Omoni Oboli one of Nigeria's leading movie stars and producers has raised a lamentation about being trapped in an abusive relationship.
Unarguably, one of the leading role models in marriage and family values in Nollywood, Ms. Oboli has in the past been praised over being one of the few successful Nollywood stars who have managed to stay out of controversy.
However, the lady who had in the past been reported to be happily married to Nnamdi Oboli, took to Twitter on Sunday to lament being in an abusive relationship. It was an announcement that immediately rivetted attention until the whole tweet was read in full and in proper context.
She tweeted thus:
Her tweet immediately spurned several reactions with many understanding her predicament. Some also alluded to her foreign citizenship as an option to the distress in the land.
GreenWhiteGreen GWG gathered some of the reactions:
To@MsKintuyi
It's so bad that when you are even away you long for the partner (Naija) more sometimes.
FE- CMADE
Change your citizenship and love her from afar, Life is too short to be abused
Ruth Anto Chinelo
Same here mama. But you've got to keep tolerating her and doing the best you can for her, that's love
Ignatius
Until it kills her. Ok ooo
Adeniji Ademola.O.
Fight for her.
Dema Victoria
Ma'am continue to love her
RuthTonias K&A Palace
Just do the best you can for her mama
Kes Reginald
Break up. Your mental health first Rolling on the floor laughing
adeniyi lateef
Reconcile with her…
Mr GoldAsDust
Cannada to the rescue!
Phil BadungTriangular flag on post
Lol you that have Canadian citizenship ! You no even get problem
Nefertiti
The fact that you love her mehnnnn…you strong
Super_Zini
Leave the abusive relationship
Michael Ayeni
This is serious o!Walk away Winking face
Tgabs
Be patient with her. By his grace she will pull through.
A New DAWN! #SarsMustEn
Move back…Lol. Then you'll end the relationship for good.
Ifedolapo Bayonle
Relocate to Italy Grinning face with smiling eyes
LINA_of_lagos
Forgive her but never forget the wrongs she has done to you
Ifeanyi Emembo
Break up with her n fine another love please
Ignatius
Run ooo
Daddy Zoey!!! Flag of Nigeria
Take her to see a therapist……
Josef ImmaFolded hands
If you have what you're benefiting from it, continue.
amali abu
Check yourself very well, u might be the problem in this relationship Smirking face
Oboli who is from Mosogar, in Delta State was born in Benin City, Edo State. She obtained a Second Class Upper Degree in Foreign Languages with specialty in French.
She subsequently entered the movie industry as an actress and moved the ladder making waves as a producer and director.
Omoni is also a fine script writer having to her credit, Wives On Strike as well as The Rivals, a movie she co-produced.
She is also the recipient of several awards and nominations.