Air Force Names Pilots Of Crashed Alpha Jet
Gives Update On Search And Rescue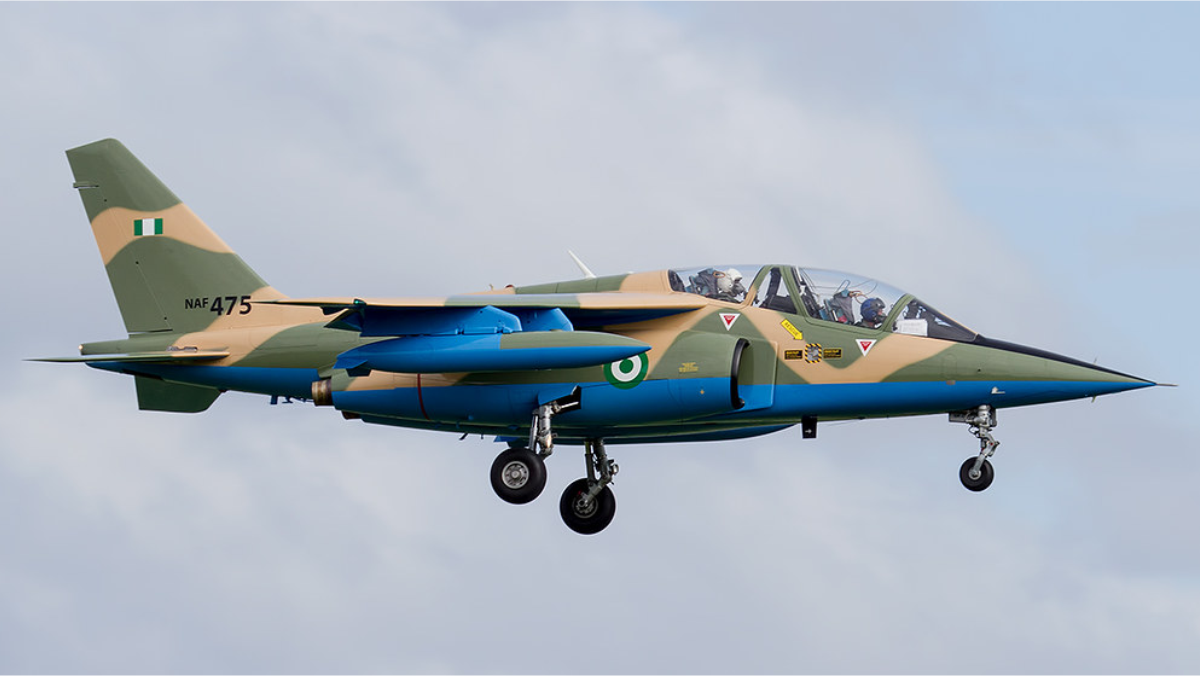 The Nigerian Air Force has given an update on the fate of the Alpha jet that went missing from the radar on Wednesday evening as it for the first time gave the names of the two pilots of the crashed Alpha jet.
The NAF in a statement made available to GreenWhiteGreen GWG affirmed that even if the aircraft may have crashed that the fate of the two man crew remained uncertain.
While noting that nothing had been ruled out, the air force claimed that special forces of the air force and the army were active on ground to rescue the two pilots.


The Nigerian Air Force in a statement issued by the director of Public Relations and Information, Air Commodore Edward Gabkwet, said:
Intelligence report gathered by the Nigerian Air Force (NAF) indicates that the Alpha Jet aircraft (NAF475) that went off the radar with 2 crew members on board on 31 March 2021 might have crashed.

The cause of the crash as well as the whereabouts of the 2 pilots remain unknown. The pilots are Flight Lieutenant John Abolarinwa and Flight Lieutenant Ebiakpo Chapele.

Extensive search and rescue efforts are still ongoing by NAF surveillance aircraft as well as NAF Special Forces and Nigerian Army troops on ground.

At this point, the NAF is not ruling out anything regarding the incident. It however remains hopeful that the crew would soon be found and rescued.
 GreenWhiteGreen GWG had in a report quoted PRNigeria as claiming an intelligence source on the fate of the crashed alpha jet as saying thus:
"Though no trace of the wreckage has been found, bad and hazy weather has been a stumbling block lately in the military operation. The trained combat pilots have always responded to distress calls and emergency situations in the protection of troops and the citizens from activities of terrorists in the Northeast.
"We are still investigating and trying to find out what actually happened to the missing Alpha jet. Search and rescue operation has been intensified. But unfortunately, we are yet to see any trace of the jet in the forest areas we have combed, across Borno State."