Delta Man Set To Marry Two Ladies Same Day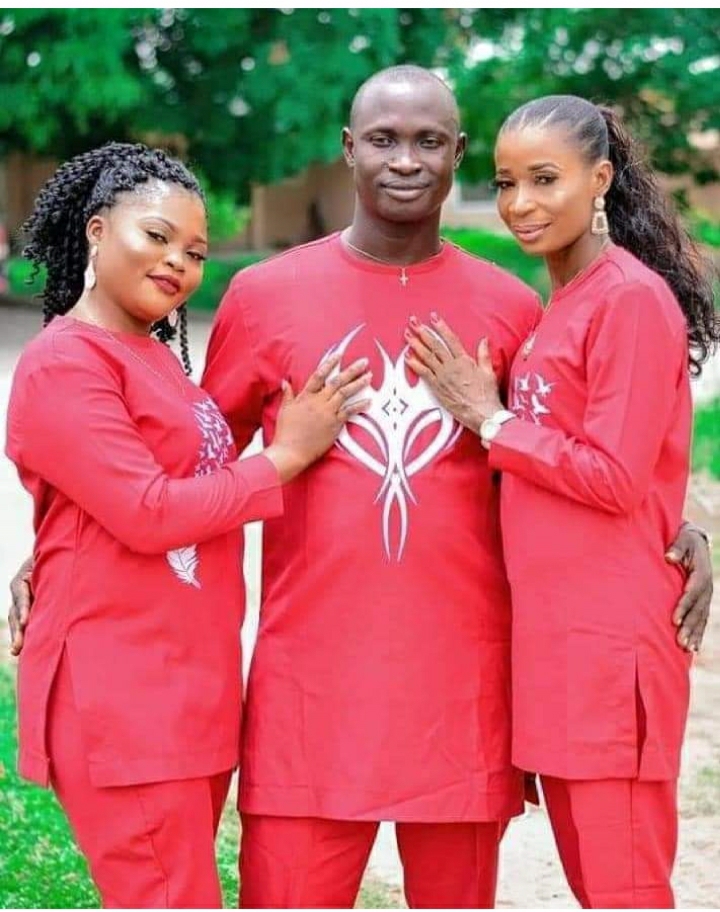 A Delta man, Samson Uloho has set social media abuzz after his wedding to two ladies on the same day surfaced online. Uloho is set to marry two ladies, Miss Evelyn Ikpama Hitler and Miss Faith Famous on the same day in a traditional marriage ceremony according to a wedding invite that has been seen by GreenWhiteGreen GWG.
GreenWhiteGreen GWG investigations revealed that Mr. Uloho who is based in Rivers State has invited clergy to give divine approval to the traditional marriage.
It, however, has not been ascertained if the threesome would solemnize the marriages in a church.
The traditional marriages apparently have the endorsement of some members of the clergy given the title of two persons whose names were given as RSVP in the wedding invite. They are Evangelist Theophilus Uloho who is apparently a relative of the groom and one Deacon Sunday Egboye.
The brides and groom in their toast were effusive of true love saying that they had found true love in their relationship.
In their toast, the Delta man Uloho and the two ladies he is set to marry, said:
Love is like a butterfly, it goes where it pleases and it pleases where it goes. True love is divine and flows from a pure and sincere heart. We have true love in our union. This is the Lord's doing and it's marvelous in our eyes.
All three parties to the marriage are from Isoko South Local Government Area in Delta State.
Whereas traditional marriages are normally hosted by the family of the bride, the threesome have found a solution to the issue by the decision to host the traditional marriage in the family home of Uloho, the groom.
 GreenWhiteGreen GWG had reported the case in Anambra State of a wedding in January of one man who got married to twin sisters who in their case could not separate from one another.