Police Probe Traders Who Filmed Umar Fighting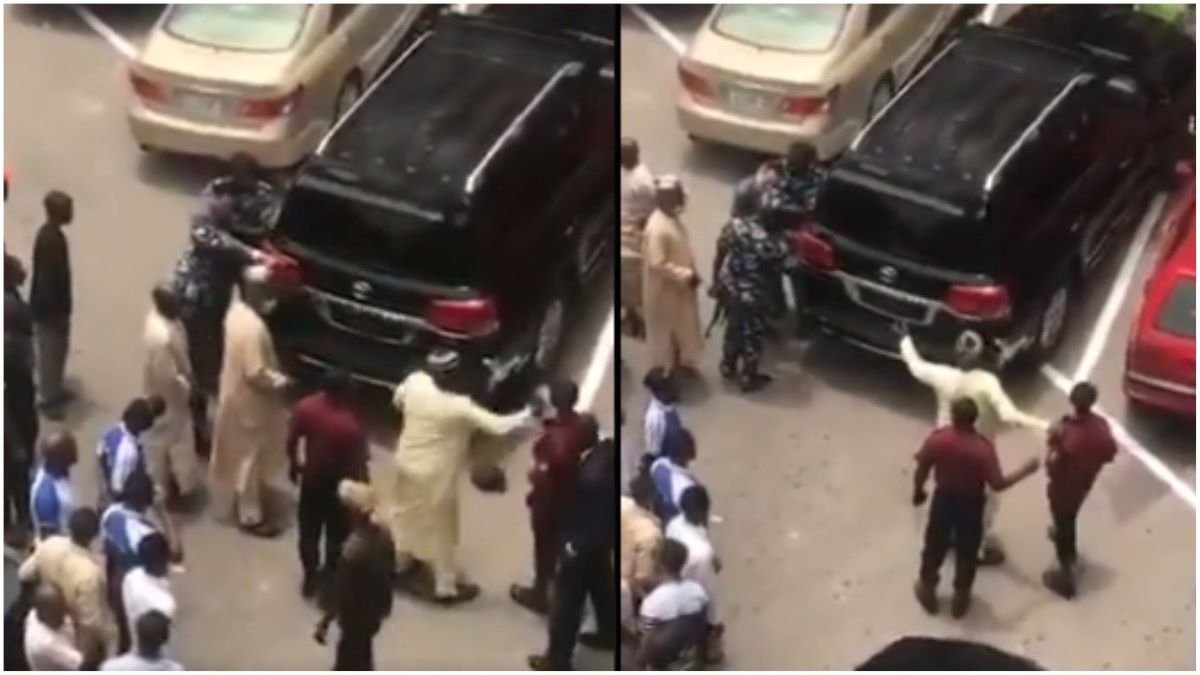 One of the traders present at the Abuja plaza where the chairman of the Code of Conduct Tribunal, CCT, Mr. Danladi Umar was caught on video kicking and assaulting a security man has been arrested and handed over to the police. The police are understood to be probing those who filmed Umar fighting.
The Punch in a report also claimed that the police are investigating the traders at the scene for traders for criminal conspiracy, joint act, assault, criminal force, and mischief.
Mr.Peter Onyuike, The Punch reported was arrested by the Department of State Services, DSS and handed over to the police for investigation and possible prosecution.
The development is bound to shock many Nigerians following the viral video in which Mr. Umar was caught on video publicly assaulting a security man at the plaza over parking matters.
It is not known if Mr. Umar has been queried over his public misconduct in fighting, or invited for questioning by the police.
In the letter of invitation with reference number CR:3000/FCT/X/D15/Vol addressed to Jul Reliable Security Guards, the company in charge of security at the plaza, the police asked that another trader, Oyuho Augustine Samuel, be brought to the Anti-Vice Section of the Criminal Investigation Department at Wuse Zone 2 on April 6, 2021.
The invitation letter which was signed by ACP Magawata Mode, read thus:
"The office is investigating the above mentioned case in which the need to obtain certain clarification from one Oyuho Augustine Samuel, who operates a shop within your business premises became pertinent.
"In view of the above, you are kindly requested to avail yourself to interview the undersigned through CSP Njayo Yahaya Bawuchi, sectional Head, Anti-Vice Section, No. 34 Koforidua Street, off Ouagadougou Street off Accra Street, off Michael Opara Street, Wuse Zone 2 on April 6, 2021 at 10am prompt."
The police was at the weekend being accused of leaving Mr. Umar who was caught assaulting someone and focusing on those who videoed his misconduct.