Shock As Yinka Odumakin Dies At 56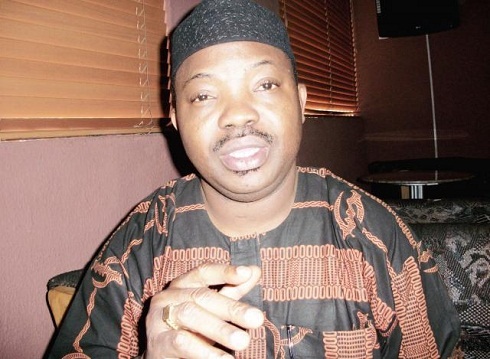 Shock was spreading around political sources on Saturday morning as it emerged that spokesman of pan-Yoruba socio-political group Afenifere Yinka Odumakin had died of complications from COVID-19. He was aged 56.
GreenWhiteGreen GWG reports that the activist had been on ventilator at a treatment centre in Lagos, according to reports.
The online news portal, QED.NG which broke the news reported that Odumakin "had serious underlining conditions including diabetes, lung-related issues and a mild stroke he suffered a few years ago.
"He had a lung surgery before he was put on a ventilator."
According to the report "his case reportedly took a turn for the worse last week, with doctors concluding he had few days left.
"His wife and fellow activist Joe Okei-Odumakin had just been informed of the death shortly before the filing of this report."
Yinka Odumakin was also a former spokesman of Muhammadu Buhari as presidential candidate of the Congress for Progressive Change, CPC in the 2011 General Election when Buhari ran with fiery preacher, Tunde Bakare as running mate.
However, subsequently, their paths deviated and Odumakin subsequently became one of the most potent critics of Buhari after he came to power in 2015.
As spokesman of Afenifere and on his own pedestal he championed for true federalism in the country asserting that it was the only way for the country's separate components to attain growth.
Yinka Odumakin was also a versatile writer and author.
In the last few years he has run newspaper columns in Vanguard, Tribune among other leading national newspapers.
GreenWhiteGreen GWG had earlier reported the death of former acting governor of Delta State, Hon. Sam Obi.
Multiple sources revealed the death of the former acting governor. Sam Obi was Speaker of the Delta State House of Assembly in November 2010 when the 2007 election that brought Dr. Emmanuel Uduaghan to office was annulled by the courts.