No One Fears Buhari Anymore – Oshinaga, APC Chief
Dr oshinaga who htain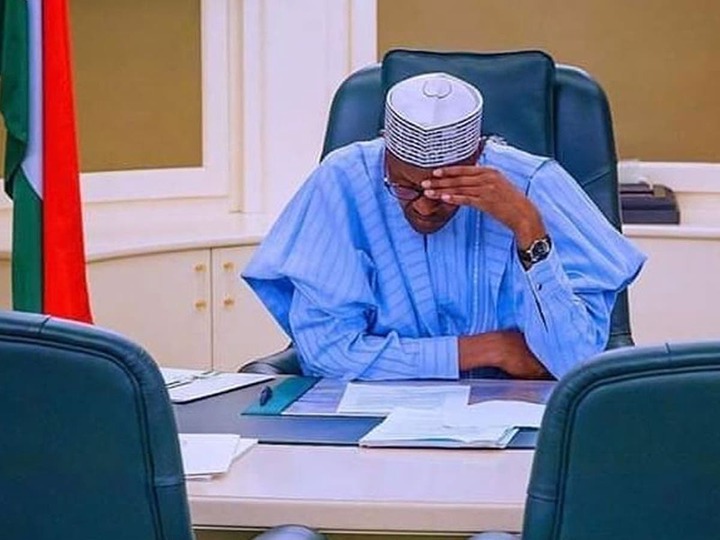 A chieftain of the All Progressives Congress, APC Dr. Segun Oshinaga has lamented that no one fears President Muhammadu Buhari again on account of his failure to instill punishment for wrongdoings.
Speaking in an interview, Oshinaga who was a vocal supporter of Buhari's 2015 and 2019 elections said that the failure of the president to instill discipline in the government has incapacitated its ability to deliver on many of its election promises.
The APC chieftain nevertheless dismissed insinuations that the government had failed saying that six years of the Buhari administration has delivered infrastructure that were on paper for 16 years during the era of the Peoples Democratic Party, PDP.
"No one fears the president anymore," Oshinaga said in an interview on AIT on Sunday evening monitored by GreenWhiteGreen GWG.
Noting the case of the former Inspector General of Police, IGP – Idris, he said that it was lamentable that the president could say that he was not aware that his instruction to the police boss to relocate to Benue during the killngs in that state was not carried out.
He also spoke of a case from his state where he said that the president nominated someone for a government position but an aide of the president removed the nominee and inserted the name of a member of the Peoples Democratic Party, PDP.
According to him the presidential aide who did it told the president's nominee to go and do his worst!
"Our leaders need to be told that things are not working. Something needs to happen, God needs to help us. I don't see how we can manage. The way it is going, bandits will overrun the whole country unless action is taken," he said.
But dismissing insinuations that Buhari had failed totally, Oshinaga said:
"Anyone who says Buhari has not done some good is a liar. In terms of infrastructure he has done in six years what the PDP didn't do in 16 years.
"The Second Niger Bridge was on paper for sixteen years and railway is coming alive. I know he has done some good and it will be dishonest to say he has not."
Oshinaga, continuing, said:
"But is when people are alive that they appreciate infrastructure. Peoples' lives have become so cheap. I cant drive from here to Lagos, I dare not because there are incidents of shootings, kidnappings everyday," he said.