Many Fled When I Lost 2015 Election – Jonathan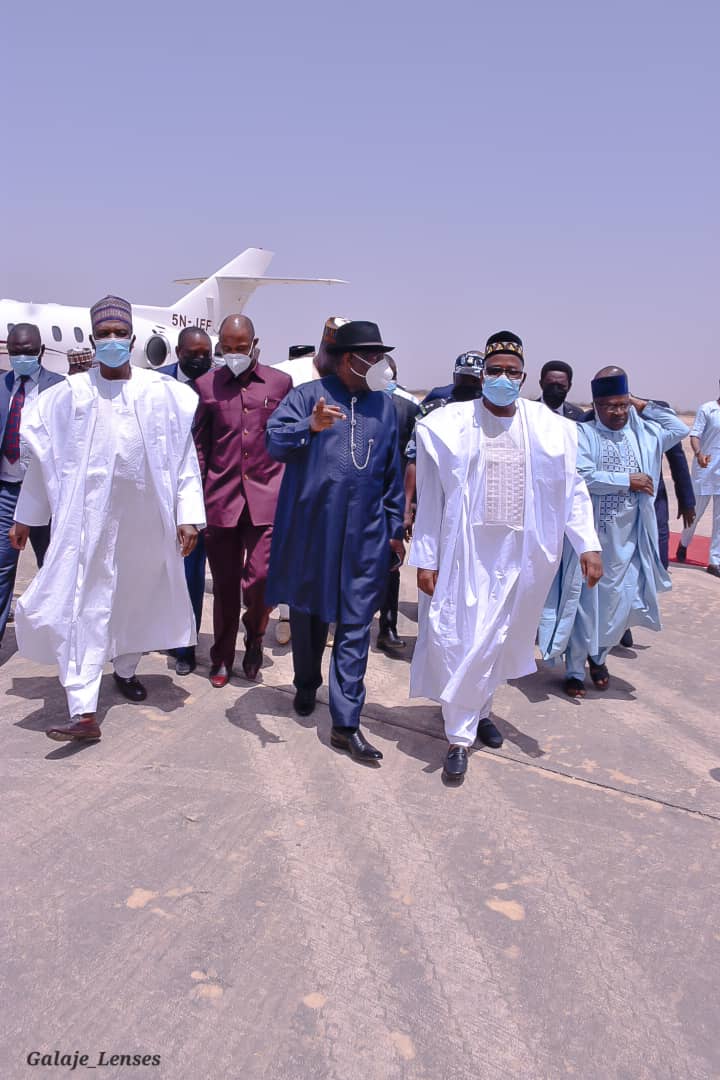 Dr. Goodluck Jonathan has praised Governor Bala Mohammed for his sense of loyalty saying he stood by him even after he lost the 2015 presidential election, unlike many other aides and associates who abandoned him.
President Jonathan spoke at the inauguration of the 6.25Km Sabon Kaura-Jos bypass road constructed by the Governor Mohammed government which was named after him where the governor also praised the former president for putting aside sentiments in his appointments.
GreenWhiteGreen GWG reports that following the declaration of the result of the 2015 presidential election that a number of aides and associates of the president cut away from him.
However, recalling the loyalty of Mohammed who was the minister of the Federal Capital Territory, FCT, Dr. Jonathan said on Tuesday:
"Today is a very big day for me, and you know why, because it is not easy for somebody to work with you in Nigeria then, even after leaving office, that person still continues with that kind of strong relationship with you.
"I have been in government for a reasonable time, I have attained a number of levels starting from deputy governor and most of our experience is that after leaving office, some of the people you think that if they don't see you will not eat, will just forget that you even exist.
"But this Senator Bala Mohammed, the governor of Bauchi State, is a good brother and he has invited me to inaugurate the first major project that he has completed. That is a big honour, and it is not only inauguration, he even named the road after me as Goodluck Jonathan Road."
Dr. Jonathan also commended the Bauchi governor for the infrastructural development he said had nurtured in the two years he has been in office.
In his own remarks, Governor Bala Mohammed praised Jonathan for his nationalism in his appointments saying that he was appointed minister of FCT without Jonathan knowing him personally
"Today I'm the happiest person your royal highness, somebody who is instrumental to my coming into the limelight in Nigeria is sitting down with you.
"Somebody that I never had anything in common with other than the traits of nationalism and Nigerianness. He made me the Minister of the FCT without knowing me or belonging to the same party with me," Mohammed said.
"By so doing, he has left me with a burden to carry his name on my head, with a toga that l must perform anywhere I go," the governor said.
Send Us A Press Statement Advertise With Us Contact Us