Imo Police Confirm New Attack, Give Details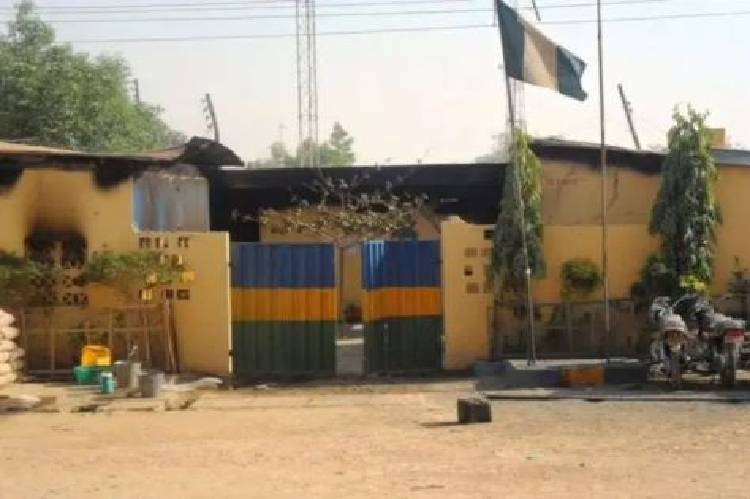 The Police Command in Imo State has confirmed an attack by gunmen on the Mbieri Police Division in the state at the early hours of Thursday.
The command`s spokesman, SP Orlando Ikeokwu confirmed the attack to the News Agency of Nigeria (NAN) in Owerri on Thursday.
GreenWhiteGreen GWG had earlier reported the attack on the divisional headquarters leading to the release of suspects held in the station and the abduction of an officer by the hoodlums.
He said officers of the Division repelled the bandits after a gun battle, preventing them from carrying out their dastardly act.
Ikeokwu said two police officers sustained injury in the process and were currently receiving treatment at an undisclosed hospital.
He said no police officer in Imo State was abducted in the attack and no loss of arms as well.
NAN reports that the attack has brought the number of police stations attacked in the state between January and April to six.
They are Isiala-Mbano Police Division, Ehime-Mbano, Obowo, Ihite-Uboma, Mbieri as well as the police headquarters.
The development in Imo has raised concern about the creeping establishment of an insurgency in the region.
GreenWhiteGreen GWG recalls that Governor Hope Uzodimma had named his political traducers as being responsible for the attacks.
Speaking in in an interview on Wednesday, the governor  said that APC's rivals masterminded the Owerri attacks against the Police in Imo and other security infrastructure.
The governor spoke in an interview on Channels Television.
"What is important for Nigerians to know is the plot by a group of aggrieved politicians to destabilise the government of APC (All Progressives Congress).
"I have done some thorough investigation and I have some credible lead as to those who are sponsoring these activities of these hoodlums.
"I don't want to pre-empt the investigations of other security agencies but I can tell you we are working hard to ensure the sponsors of this dastardly acts must be brought to book."