Tukur, Man Who Linked Aisha And Buhari Buried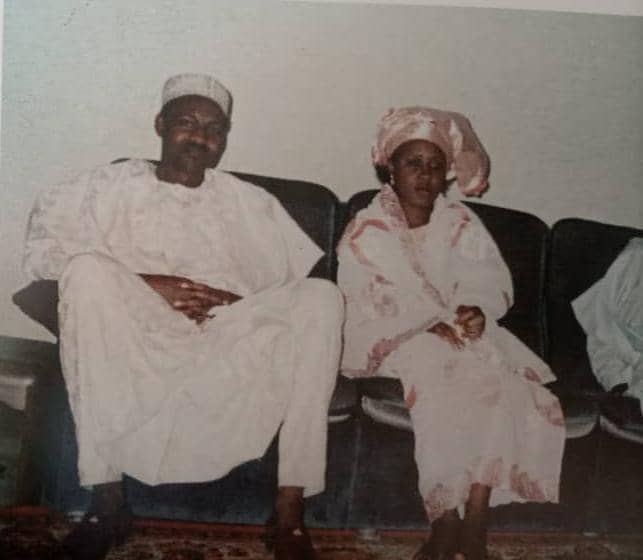 Dr. Mahmud Tukur, the famed scion of the Kaduna Mafia reported to have linked Aisha to Mahammadu Buhari has been buried in Yola following his death in Abuja on Friday.
He was aged 81.
Tukur served as Minister of Commerce and Industry in the Buhari military regime and was the First Vice Chancellor of Bayero University Kano (BUK).
He was from the prominent Tukur family and had as brothers, Dr. Bamanga Tukur, a former governor of the old Gongola State who was also chairman of the Peoples Democratic Party, PDP during the Goodluck Jonathan administration. Another brother, Hassan Tukur was principal private secretary to President Jonathan and was said to have been among the most powerful persons in the Jonathan government.
The late Hamman Tukur, who served as chairman of the Revenue Mobilisation, Allocation and Fiscal Commission, RMAFC was also a brother.
The late Dr. Tukur remained very close to Buhari even after he was removed as Head of State in 1985 and he was reportedly helpful in introducing the then Aisha Halilu, herself also from one of the most distinguished families in Yola and had as grandfather, Muhammadu Ribadu, Nigeria's first minister of defence.
Daily Trust writing on the role of the late Tukur in the marriage of Aisha to Buhari said:
In her biography, 'Aisha Buhari: Being Different', the First Lady briefly shared an experience on how she married the president in 1989 but details of how they met and who linked them up were missing in the book authored by Hajo Sani, Senior Special Assistant to the President on Administration and Women Affairs. However, insiders have revealed the role played by Tukur, who like Aisha hailed from Adamawa.
"Among the close circle of the president, it's common knowledge that the late Tukur linked Aisha up with the president. He played a key role in their coming together. May the Almighty Allah grant him eternal rest," said a source familiar with the matter.
"That's an open secret among the class of those who have come a long way with the president," said another source, who did not want to be quoted.