PDP: Intrigues As Fayose Submits To Makinde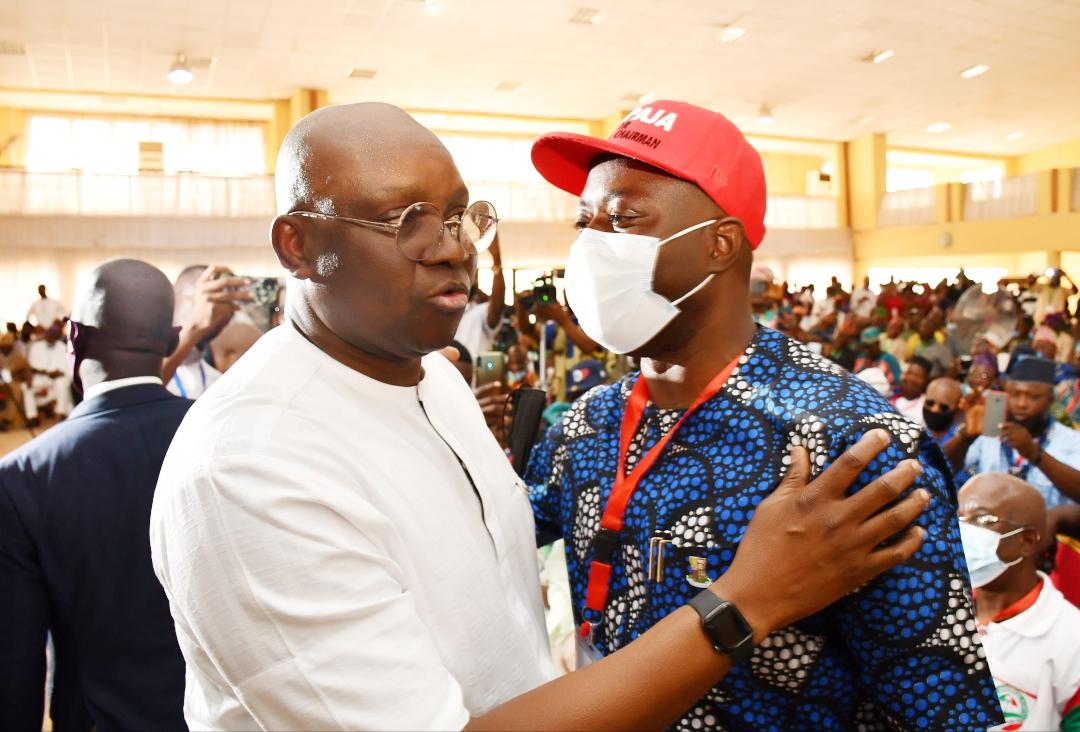 ,The crisis in the Southwest zone of the Peoples Democratic Party, PDP was on Monday almost certainly healed after Ayodele Fayose apologized for his past indiscretions and acknowledged Governor Seyi Makinde as the leader of the party in the zone.
GreenWhiteGreen GWG reports that the crisis between Fayose and Makinde over the leadership of the party in the zone had led to the shifting of the venue of the congress and repeated bickering.
Fayose had said that he would not acknowledge Makinde as the PDP leader because of what he claimed as the governor's disrespect for him.
Party sources told  GreenWhiteGreen GWG that on account of the differences between the Fayose and the Makinde camps that Fayose had vowed to boycott Ibadan that was originally chosen as venue for the congress. Following that it was resolved to move the congress to Lagos and after agreeing, the Fayose camp reneged saying they would only go to Abeokuta, the stronghold of Adebutu, a mainstay of the Fayose faction.  
It was at this point that the National Working Committee, NWC decreed that it would be at Osogbo where the congress held on Monday.
Speaking at the PDP convention floor at Wocdiff Centre, Osogbo, on Monday, Fayose affirmed "The Governor of Oyo State, Governor Seyi Makinde, my brother, my friend and by the grace of God, our leader."
"I and Seyi Makinde are one from the beginning," the former Ekiti State governor said as he wished Makinde well as leader of the party in the zone.
"Nothing last forever, if I offend anybody, I apologise," he added.
Fayose also used the opportunity to apologise to those he had angered in the other faction as he drew the curtain on the quarrel between both men that had led him to at one point vow to campaign against the re-election of Makinde in 2023.