Slay Queens Chased, Shamed Out Of Shoprite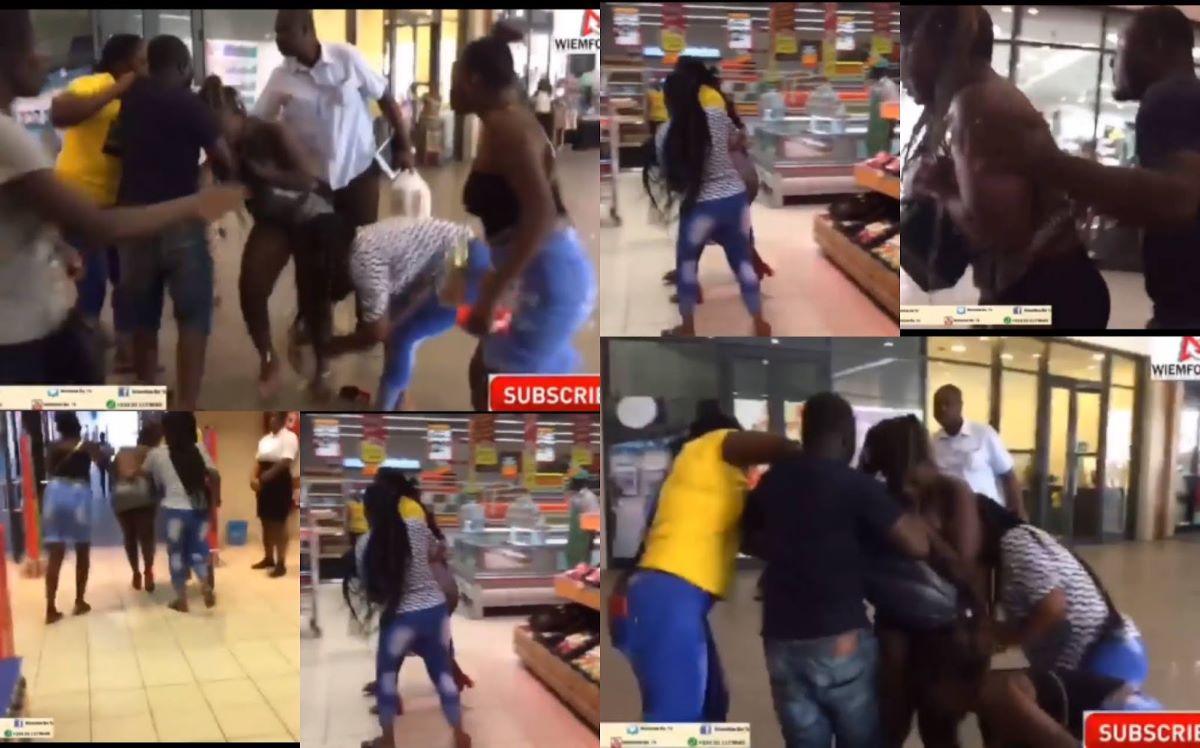 Video has emerged of how a lady who went to a Shoprite outlet as a slay queen with a near transparent net dressing was slayed by angry ladies who mobbed her for being a disgrace to womanhood with her semi-nude dressing.
GreenWhiteGreen GWG reports that the incident happened in a Johannesburg, South Africa outlet of Shoprite.
She was wearing a net like outfit that exposed her inner wear forcing indignation from several ladies who descended on her.
GreenWhiteGreen GWG recalls that another incident in a Kumasi, Ghana outlet of a Shoprite outlet was even more brutal.
In that case below, fellow ladies escorted the lady outside and made an attempt to expose the thin veil she had used to cover herself.
The incidents in the two countries came against the background of reports that Shoprite is concluding plans to leave Nigeria through transferring its holdings to another investor.