Nude Pix: Nollywood Star, Poloo Granted Bail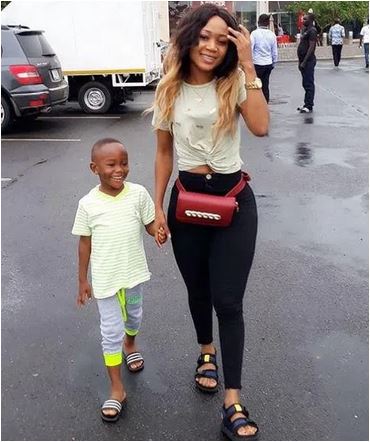 An Accra High Court has granted bail to the tune of ¢80,000 (#5,657,529.44, $13,9000) to star actress Rosemond Brown, known as Akuapem Poloo after she was convicted for posing nude in front of her son. The court granted her bail following popular appeal on Wednesday.
This bail is pending an appeal against her 90-day jail sentence for the action of posting the nude photo on social media.
As part of her bail requirement, the court ordered Akuapem Poloo, to report to police twice a week, and to hand over her passport to the registrar of the court. She can travel only with the court's permission.
Speaking on why she was granted bail, the judge confirmed it is because she was a young first-time offender who had shown remorse and had pleaded guilty. The court also considered the welfare of her son when deciding to release her on bail.
The court further said the applicant has satisfied the four grounds of bail pending appeal.
The Accra Circuit Court last week handed the actress a 90 days jail sentence for posting naked pictures of herself and her son on social media.
In the photo, posted last July to celebrate her son's seventh birthday, she was seen crouching, facing the boy and, holding his hands. The kid wore his underpants in front of his completely naked mother whose breasts were hidden by her long hair.
The image which according to her was to make an impression on her son on how she was naked when he came into the world, however, led to a huge backlash online.
The actress who has also acted in a number of Nollywood movies and often posts photos of herself with her son on social media, apologised, but was invited for questioning by the police.
Handing down the sentence, Judge Christiana Cann said the jail sentence would serve as a deterrent to the general public given increasing levels of moral decadence in the country.
The sentence divided the country with some describing it as harsh, whilst some were of the opinion that the sentence was perfectly okay for the offense committed. Celebrities like Tonto Dikeh, and Sarkodie said the court sentence was not okay considering the fact that she is a mother.
The application for bail was not opposed by the state who were present in court represented by Senior State Attorney Selasie Kuwornu.