Aisha, Sardauna's Daughter Dies At 76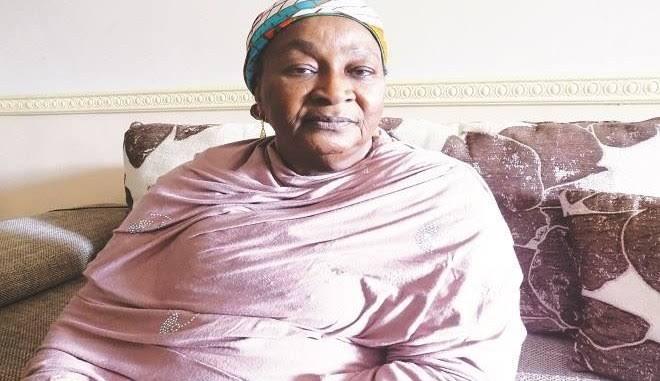 Hajia Aisha, one of the Sardauna's two surviving daughters has died at 76. She was the second daughter of the late Premier of Northern Nigeria, Sir Ahmadu Bello, Sardauna of Sokoto.
She died at a private hospital in Dubai after a protracted illness, Daily Trust reported on Friday.
Engineer Aminu Nuhu, who is the nephew of the deceased, confirmed the death to Daily Trust.
According to him, she died in the early hours of Friday.
She is survived by five children and a younger sister, who is the Sardauna's last daughter and wife of late Umaru Aliyu Shinkafi.
Among her children are Magajin Garin Sokoto, Hassan Danbaba, and the wife of Shehu Malami, Sarkin Sudan.
Her father was the first and only premier of Northern Nigeria. The deceased was 21 years old when her father, died in January 1966 during a military coup.
Arrangements for her burial are to be announced later.
The death of Sardauna's daughter happened as developments in her father's former fiefdom continued to astound many with crisis here and there across Northern Nigeria.
Meanwhile, Gov Nasir El-Rufai of Kaduna has said that the state's resident cards would enable the people to have access to quality education, better health care and social interventions, as well as ease ways of doing business.
El-Rufai made this known during the signing of a Memorandum of Understanding (MoU) between Kaduna State Residents Registration Agency and United Bank for Africa (UBA), on Friday in Kaduna.
The governor noted that the Agency had registered more than 3.4 million residents out of the state's 10 million population.
Sardauna's Daughter Dies At 76
El-Rufai further said that the resident cards would serve as means of identification and enable holders to use it as bank card.
''You can use it as a debit card or credit card depending on the type of arrangement you have with UBA.
"The card will also enhance financial inclusion because being in possession of it gives residents the opportunity to have a bank account if such person does not have a bank account before", the governor said.