The Walk We Are Called To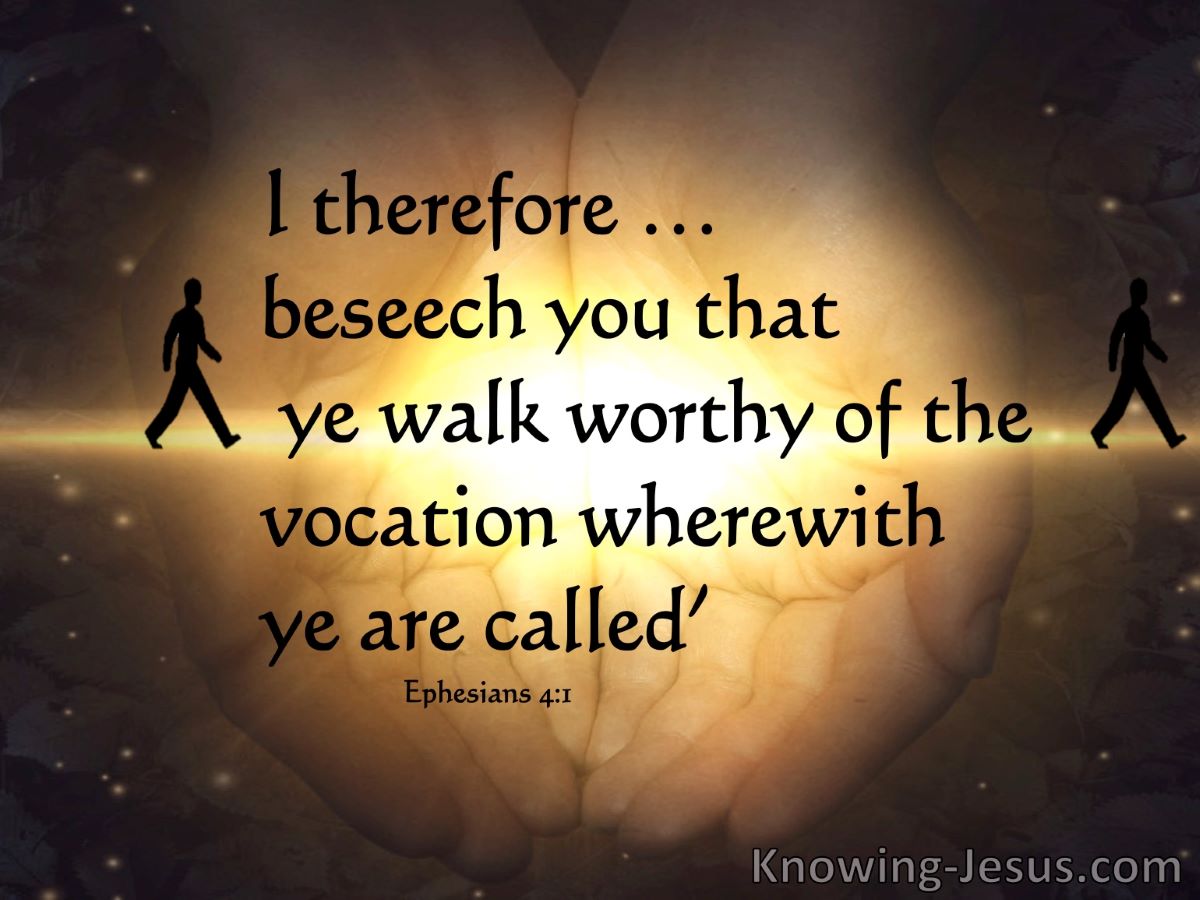 I therefore, the prisoner of the Lord, beseech you that ye WALK WORTHY of the VOCATION wherewith ye are called. Ephesians 4:1.
Paul calls the Ephesians to WALK. But before now in Ephesians 2:6, he had noted that they were seated together with Christ in heavenly places.
Now observe, it is the person who has sat or sits with Christ that can WALK a vocation on earth!
It is based on what we learn from sitting with Him that we can WALK.
Now, we are not learning to WALK, but there is a path He has already set out for us.
The walk for us is a vocation, that is, a calling to which we have been called.
He called us. He approached us while we were yet sinners with the gift of salvation.
So, the walk is not towards salvation, or to be saved, but we walk because we are saved!
God first loved us and showed His love toward us while we were yet sinners.
Beloved, may God guide and guard you in your walk today.
Good Day