How Ikonson Commander Was Killed – IPOB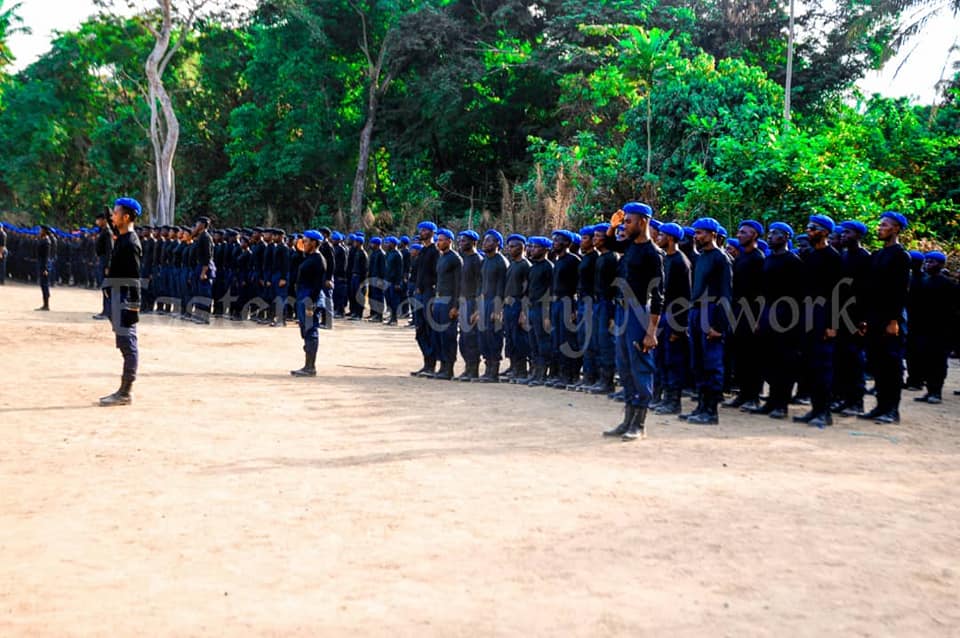 A new commander of the Eastern Security Network, ESN to replace Ikonson Commander killed by security agencies has taken over operations of the militia, the Indigenous People of Biafra, IPOB said on Sunday.
The group's spokesman, Emma Powerful disclosed this in an interview on Channel Television as he gave details of how the former commander was killed by security forces..
Speaking in the interview, Powerful also disclosed that the group's plan for the declaration of an independent state of Biafra will go beyond the present Southeast geopolitical zone to reach all the nook and cranny of the South-South that included the former Biafra.
Disclosing how Ikonson was killed, he denied claims by the military that the ESN camp was invaded. According to him, Ikonson had left the camp to visit his community in Omuma where he was killed as he boasted that the security agencies could not have breached the ESN Camp which he said was more than fortified.
"They cannot enter our camp, never, they cannot enter. What happened was that he went to his village and they trapped him, that was what happened," he said.
Affirming that the group was committed to its plan for self-actualisation, he also decried what he claimed as repeated attempts by the Nigerian authorities in frustrating the court case against the prosecution of IPOB.
"Why are they running away from the courts. We are not terrorists. Why are they running away. Every court date and they run away."
Asserting the group's plan for Biafra, he said that the group's plans were not limited to the Southeast geopolitical zone but to every part of the former Biafra as first declared in 1967.
Besides speaking on how Ikonson, the IPOB commander was killed, he also rebuffed claims that Nigerian military uniforms were found with Ikonson Commander and those slain with him.
"Anybody can say what he or she likes it doesn't concern us. In ESN we don't use Nigerian Army uniform. No 2. They presented three AK-47 with one magazine. They presented chain bullets while we have no machine guns. They are liars. They are not saying the truth, they don't want to tell Nigerians the truth."
While disclosing the emergence of a new commander, he, however, shied away from giving the name of the new commander.