Why I Am Better Than Soludo, Umeoji For APGA Ticket – Nwankpo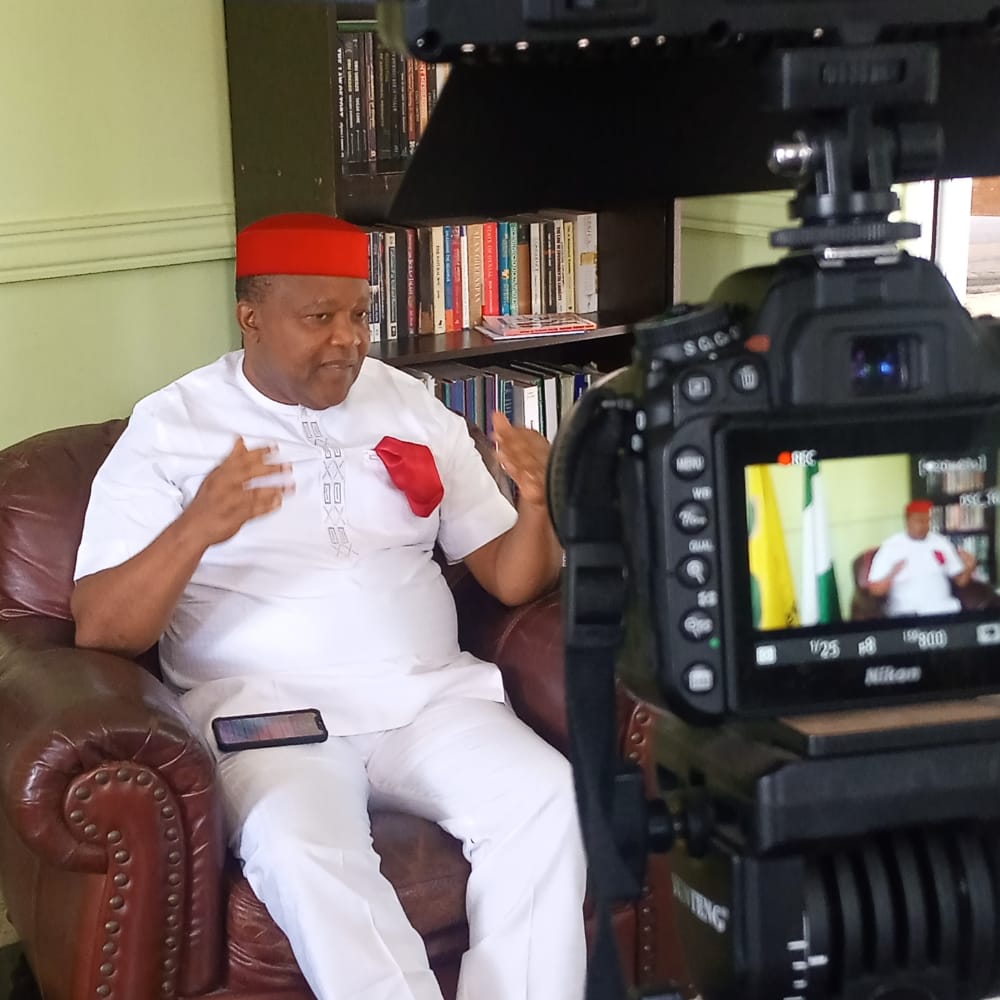 Anambra APGA governorship aspirant, Nze Akachukwu Nwankpo has given reasons that give him the edge over his major rivals, Prof. Chukwuma Soludo and Rep. Chukwuma Umeoji.
Speaking during an interactive session with newsmen, the former presidential aide said his roots to the community added to his exposure in both private and public sectors gave him an edge over the two major rivals contending with him for the APGA governorship ticket.
"I feel like I'm favoured. Beyond God's favour is the experience. Right training was instrumental for the experience. Of all the aspirants in APGA, I'm a village guy who grew up in the village, mixing with the people for the past 3-4 years. Having mixed with the people, I have knowledge of real issues and on things bordering the people.
"I understand Anambra state, I understand the people and their needs. I understand the potential of Anambra state and also the works done by the governor and the party he represents. I have gained experience that came from working for various governments both at state and federal levels.
"I have gained the trainings at public sector and when you combine it with my 15 years experience at the private sector, you will see that I'm better placed than other aspirants. I have a sense of the people.
"We should understand that power is ephemeral and should be handled with humility. So, it is what we do that matters and not the excitement we get when we get there," Nwankpo said in affirming why he was the better bet for the APGA ticket.
Asked of his vision of Anambra State in the next four years, he said:
"a recreated State having a functional road network involving four-dual carriage ways cutting across the three federal corridors Enugu to Onitsha then to Owerri then to Port-Harcourt
"Anambra as a commercial center having Sustainable Power and a business friendly environment creating vast business opportunities and innovations meeting the demands of not only Africa but the world at large.
"A state with a working value system traceable to the family which is an integral part of the society .
"A society where parents are at the fore front in peace and conflict resolutions knowing that miscreants are also family members.
"Also having parents which  can comfortably meet the needs of the family without being dependent on other families."
Send Us A Press Statement Advertise With Us Contact Us