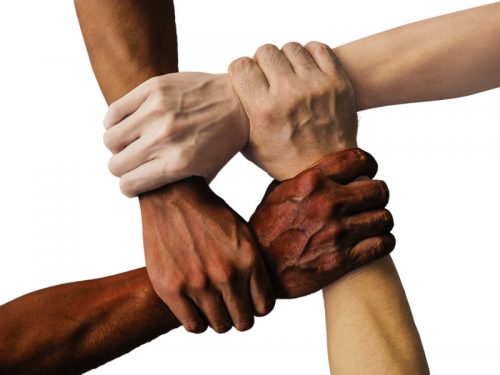 Endeavouring to keep the unity of the Spirit in the BOND of PEACE. Ephesians 4:3
Peace is seen as a chain or belt holding the composite elements of the body.
Observe that the writer of this letter was at the time of writing, maybe wearing a chain; the chain of his Roman jailers. This is significant.
With his chains, the Roman authorities had apparently enforced peace on the part of Paul. His bonds restrained him from disturbing the Romans and his Jewish accusers with his preaching.
Now in the physical peace is achieved when everyone remains quiet and keeps to order and abides in the state he or she is called.
It could be the peace of the graveyard in which case it is one enforced even if you are unhappy.
In the spiritual context too, peace is achieved when everyone in the body of Christ goes about his business in the way and manner he is called of God.
Now, how do we go about this?
It is knowing what God has called you to do and abiding in it. 1 Corinthians 7:20-24.
"Brethren, let every man, wherein he is called, therein abide with God." 1 Corinthians 7:24.
Yes, just abide WITH God!
Whether as in vocation or in daily affairs as to eating and drinking, putting ourselves within the constraint of what God wants is what brings peace to the body.
Beloved, may God help you to abide in where and what God has called you to, and by that, strengthen the bond of peace worked out by our Lord to keep His Church as One.
Good Day