Workers Together With God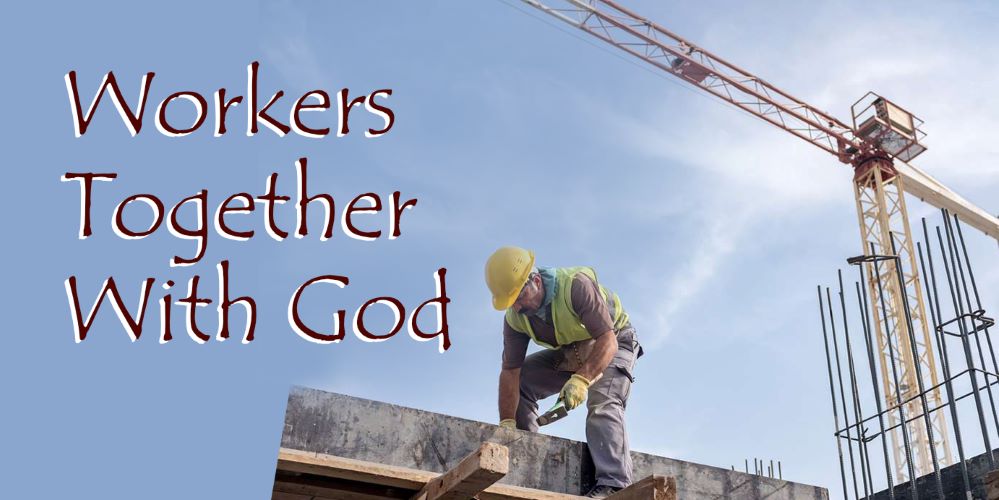 We then, as workers together with him, beseech you also that ye receive not the grace of God in vain. 2 Corinthians 6:1.
That we have been called by God to work is a fact found severally in scripture. It also flows from the fact that God is Himself much engaged in work.
John 5:17 confirming this fact says "But Jesus answered them, My Father worketh hitherto, and I work."
He came down to earth to work out our salvation and even now continues the work of advocacy for us in heaven.
On our part our work is not independent, we do not work on our own.
At every stage of the work, the One who commissioned us is putting His hand and giving direction and help to the work.
That's why our text today says we are workers together with him.
Remarkably, this point was also reiterated in 1 Corinthians 3:9 "For we are labourers together with God: ye are God's husbandry, ye are God's building," which also brings out the fact that we are first the project site for God!
Yes, you are God's project, His edifice, being built into a sweet smelling channel of grace to all around.
Beloved, on the occasion of Workers' Day, we are enjoined to prioritise our work with Him to the point that His desire for you will be made evident.
Happy Workers Day