Father's Day: Nwoye Prays, Gives Valuable Counsel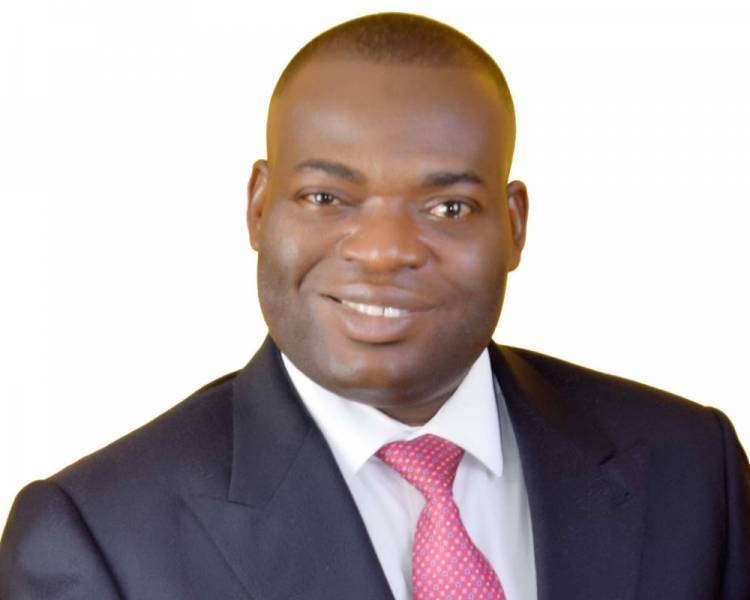 PDP governorship hopeful, Dr. Tony Nwoye has enjoined fathers to rise to their responsibilities of guiding their households to higher moral grounds and providing good examples for their children to follow.
Speaking on the occasion of this year's Catholic Father's Day, Dr. Nwoye, a catholic said that it was a duty that was especially important for those who seek roles to play in the public space. He also prayed that God would keep them and not create any vacancy of a father in their homes anytime soon.
He also enjoined fathers not to suffer emotional issues in silence enjoining them to seek out priests for prayers and counseling.
Dr. Nwoye, a former student activist, turned medical doctor cum politician and businessman in a statement enjoined all fathers to live up to their responsibilities saying that the present situation in the land should not dissuade them from providing the required moral guidance for their households.
He opined that the role of the fathers in family upbringing and nation building cannot be over emphasized.
"God has positioned us as fathers to project and lead our families and on the occasion of this year's Father's Day in the Catholic Church, I urge all fathers not to be dissuaded by the distress in the land.
"The condition in the land may be tough, but I urge all our fathers to encourage themselves in the Lord because the present distress will be overcome when we take them to the Lord.
"Our priests are also available for us every time if there is any pressing matter that requires counselling," Dr. Nowye said in the statement issued by his media assistant, Great Azikigbo.
He as such called on fathers to rise to their responsibilities as the head of the families and inculcate good morals and into their children as the societal moral decadence is on the rise.
Dr. Nwoye prayed for the fathers that their roles positions would not be vacant anytime soon as he prayed that God would be there at all times to play the roles required of them in their homes.