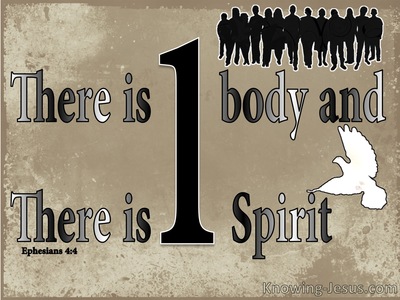 There is one body, and ONE SPIRIT, even as ye are called in one hope of your calling; Ephesians 4:4.
The fact of one SPIRIT animating and controlling the body of Christ on earth is given vent to in scripture.
In Ephesians 2:18, we are told, "For through him we both have access by one Spirit unto the Father."
In all ages and in all places the same Spirit who raised Jesus from the dead is the one imparting God's presence and will unto us as many as identify with Jesus.
So, as God is not the author of confusion, we cannot have the same Spirit leading us to conflict or fight one another.
Let us at all times quietly discern what the Spirit desires and yield to Him and by that we will see God's perfect plan play out in our lives.
Good Day
Send Us A Press Statement Advertise With Us Contact Us