Onyemelukwe Speaks On Umueri Airport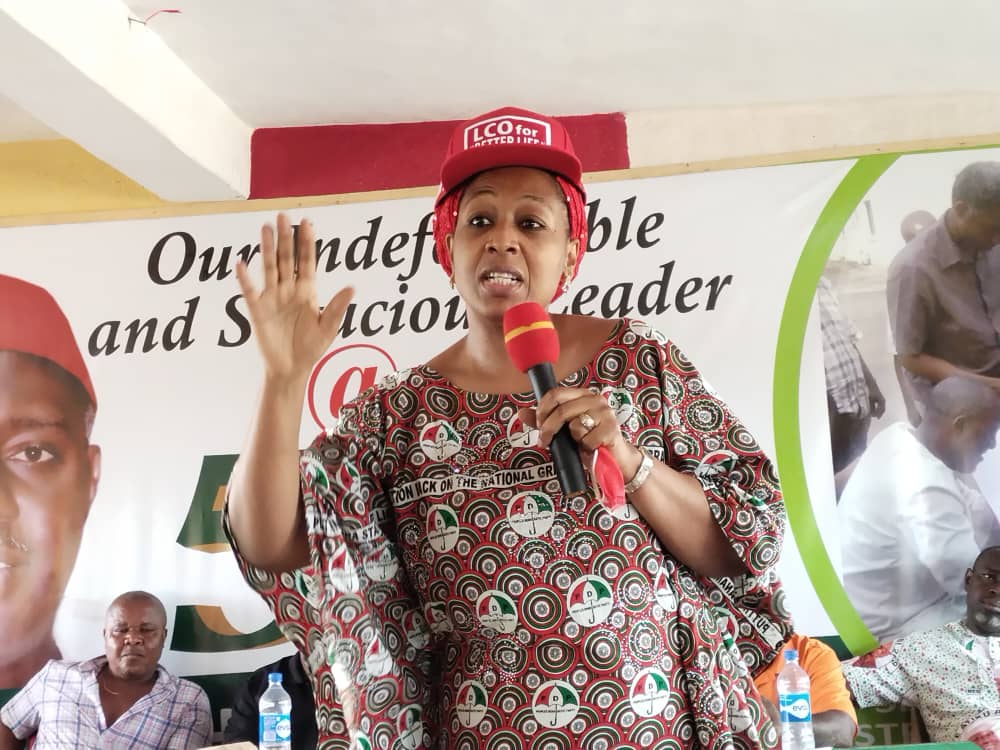 PDP governorship aspirant, Lady Chidi Onyemelukwe has welcomed the inauguration of the Anambra International Cargo Airport, Umueri with optimism saying she was even more delighted that the first commercial flight into the airport was piloted by a woman.
However, Lady Onyemelukwe has said that ingenious governance processes would be required to ensure that the Umueri airport becomes viable and contributes to raising the economic potentials of the state.
The PDP governorship aspirant spoke in response to enquires from GreenWhiteGreen GWG.
"I welcome the news of inaugural flights into Anambra International Cargo Airport, Umueri with optimism," Lady Onyemelukwe said.
"I am personally elated and salute Anambra State at this historical juncture. That the first aircraft that landed was piloted by a female as widely reported, makes it all the more cheery for me,"
"The prospects and potentials of the airport in terms of employment opportunities, reduced commute time and general contribution to the economy of the state, are quite exciting and salutary. Yet, these will not obviate the prevailing aviation challenges in Nigeria that impact negatively on airports.
"As such, the short, medium and long term viability of the airport will demand the commitment of the government and its partners to constantly push on all fronts with a view to nudging the airport into the realm of success.
"That is the only way Ndi Anambra can derive maximum value and return on investment for the ernomous sacrifices made to birth the airport," Lady Onyemelukwe said of the Umueri airport.
"Furthermore, ownership of the airport belongs to the people and the State. Those whose lands were acquired and whose clean environmental rights might have been affected by the airport, should be afforded due recourse.
"Their voices, pleas and agitations should not be ignored. Negotiation, mediation compensation efforts should continue. These should be pursued with even greater zest, forthrightness and willingness to listen, especially on the part of the government.
Lady Onyemelukwe noting the prospects of the Umueri airport, added:
"The potentials of this airport, when completed and fully operational, are huge if properly managed by this government and the successor administration. Hearty congratulations to the government and people of Anambra State."
Send Us A Press Statement Advertise With Us Contact Us